PUBG Mobile 'Darkest Night' Zombie Survival Mode Arrives In 0.12.0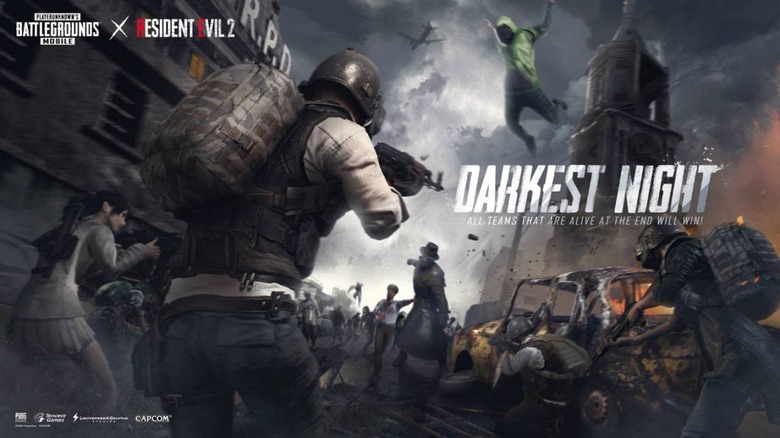 PlayerUnknown's Battlegrounds Mobile has been updated to version 0.12.0, receiving multiple changes including the new "Darkest Night" zombie survival mode. The new option joins the previously added "Survive Till Dawn" mode, which has been updated to include weapon improvements, some changes to how the zombies act, and support for daily missions, among other things.
General changes
PUBG Mobile 0.12.0 brings a huge number of changes and improvements to the game, including adjustments to automatic door-opening and dynamic weather, more buildings in certain map locations, the inclusion of map and lag info on friend invitations, the ability to disable shadow effects, enhanced emulator detection, and more.
The adjustments are joined by multiple bug fixes, including for an issue involving hair not displaying properly in some headgear, another bug that caused players to get stuck in some buildings, issues with doors not showing up properly, and a bug that impacted Season 6 Pants graphics.
Darkest Night mode
The most exciting arrival with version 0.12.0 is the new 'Darkest Night' mode ("EvoZone Mode"), which tasks players with staying alive amid a zombie hoard. Teams will need to survive all night; any team still alive at dawn will win the match.
Survive Till Dawn update
As mentioned, a number of changes have been made to 'Survive Till Dawn,' including the addition of liquid nitrogen grenades, RPG-7 and Jungle Style magazines, jumping zombies, zombie dogs, more powerful flamethrowers, improvements to M134 handling, the option to stun zombies using stun grenades, and the addition of daily missions to this mode.
Other 'Survive Till Dawn' changes include the ability for players to spectate matches that friends, clan and crews members are in, plus the option to change crosshair colors and swap portable closets in a match. As well, version 0.12.0 adds new achievements, notifications when favorited Shop Items are on sale, and new Spring Theme and Treasure are available.
The full PUBG Mobile version 0.12.0 changelog can be found here.