PS4 Gold Edition is ironically cheaper than normal PS4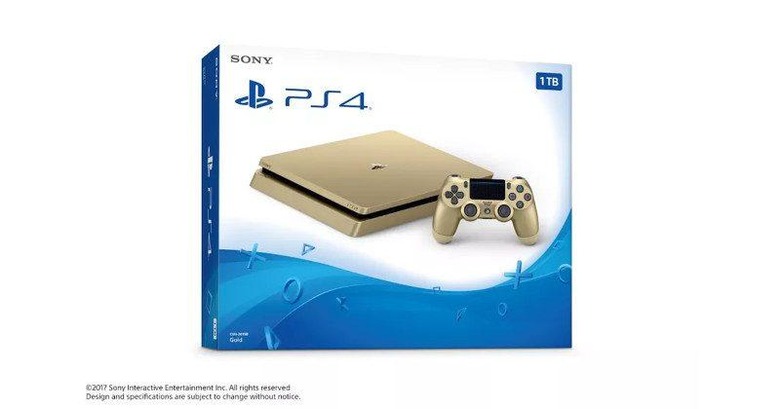 There is no scarcity of special editions for any console of any generation. Save for the Nintendo Switch perhaps, though it's still far too early to tell. Many of those editions come with custom paint jobs, exclusive colors, bundled games, and higher price tags. So when you hear that Sony will be putting out a very limited edition golden PlayStation 4, you almost expect it to be, well, like gold. Reality, however, is strange than fiction and this aurum PS4 will actually be cheaper. At least for a week.
So here's the lowdown on the PS4 Gold Edition. From 9th June all the way to the 17th, Sony will be selling a golden PlayStation 4 with 1 TB of storage and a matching golden DUALSHOCK4 controller. And during that week, it will be priced at $249. That's $50 less than a regular PS4.
This time-limited sale is part of the company's Days of Play promo that coincides with this year's E3 expo, which runs from June 13 to 15. During this period, Sony will be offering discounts on select games and accessories. And, well, a golden PS4.
This gold PS4 will supposedly be the only PS4 model to get a discount during those nine days and it isn't yet clear with the model will continue to exist outside of the promo but with a normal price tag. Details of Sony's Days of Play are still forthcoming, so better hang on to your wallet.
VIA: The Verge