PS4 exclusive Days Gone finally gets a release date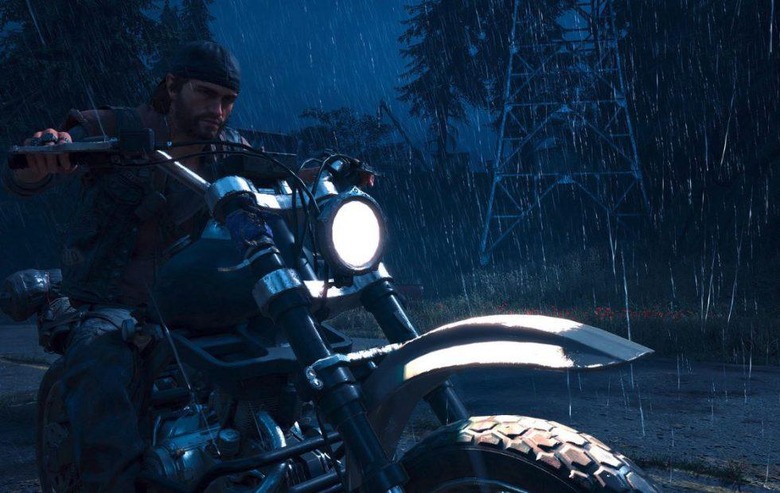 It's been a long time coming, but we finally have a release date for Days Gone. Many PS4 owners are probably familiar with Days Gone at this point, as the post-apocalyptic survival game was announced back in 2016 and made a big splash at Sony's E3 presser in 2017. After multiple delays that ultimately pushed the game back to 2019, we now know when Days Gone will release.
The reveal of Days Gone's release date is actually the second of five pre-E3 reveals Sony plans to make in the lead up to its press conference on Monday. Yesterday kicked off this string of reveals with the announcement of Tetris Effect, and tomorrow, we'll get the announcement of a brand new PS4 game. A new PSVR game will be revealed on Saturday, and wrapping up on Sunday, Sony will detail an "eagerly anticipated game" that's gaining PSVR support.
Now that you're up to speed on Sony's countdown to E3, we can get down to today's announcement. Sony and SIE Bend Studio have announced that Days Gone will officially launch on February 22, 2019. The release date was announced by way of a new trailer, which you can see below.
The trailer doesn't really make a deep dive into Days Gone, but that's understandable as we'll definitely be seeing more at E3 next week. Still, the trailer does reveal a pair of new animal enemies – mountain lions and infected ravens – while also introducing a new enemy faction called the Rippers. These guys are an interesting group, as they actually worship Freakers, the game's zombie threat. In fact, it even sounds like Rippers refuse to kill Freakers, which doesn't seem like a viable approach to surviving in this post-apocalyptic world.
It's interesting to see Sony reveal Days Gone's release date ahead of E3, as this is easily one of the most anticipated exclusives for the PS4. With that in mind, you'd think that Sony would want to save the announcement for its press conference next week, but regardless, we'll see more of the game then. Stay tuned, because we'll be covering Sony's press conference as it happens here at SlashGear.