PS4 DualShock 4 green camo controller arrives in December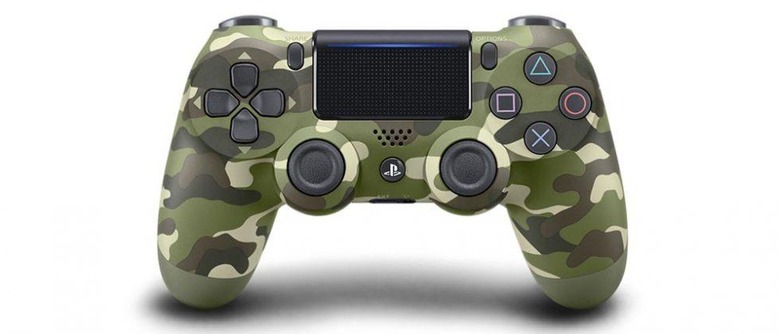 Sony dropped a fun, if not brief, announcement on its PlayStation Twitter account earlier today: there's a new DualShock 4 controller inbound, and it has a traditional green camouflage design. The controller will be available to purchase starting some time next month (an exact date was not provided save for 'late' in December). The model will be available alongside the new upcoming Silver color.
The controller, as expected, looks like any other DualShock 4 controller, only with a primarily green camo design. Details like pricing aren't forthcoming, though presumably the model will cost the same price as every other new DualShock 4 controller. This announcement follows a recent one from PlayStation Hong Kong that unveils new Silver and Gold DS4 controllers scheduled to be released on December 15.
We wanted to show you the Green Camo DualShock 4 that launches in late December alongside Silver, but all we had was this white background. pic.twitter.com/tcuZMhFg6J

— PlayStation (@PlayStation) November 9, 2016
Sony's European PlayStation blog says the Green Camo controller will be released in January 2017 — we assume that's for the European market, as the date is at odds with the one listed in the tweet. That blog also shared the photo you see below, which shows the same Gold and Silver controllers shown off earlier this month by PlayStation Hong Kong (where they will cost THB1,990 or about $57 USD).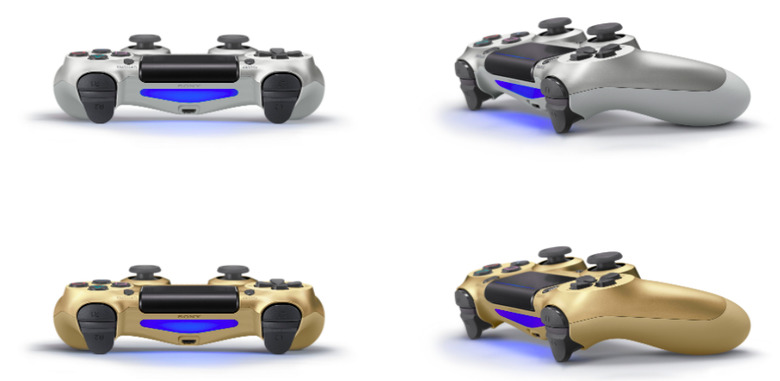 The design, as expected, is targeted at those who nab the latest Call of Duty games, Battlefield 1, and other battle-centric titles. These new items follow the newish Jet Black DualShock 4 Sony introduced in September. Check out the timeline below for more details!