PS3 software v4.30 coming October 23: Folding@home folds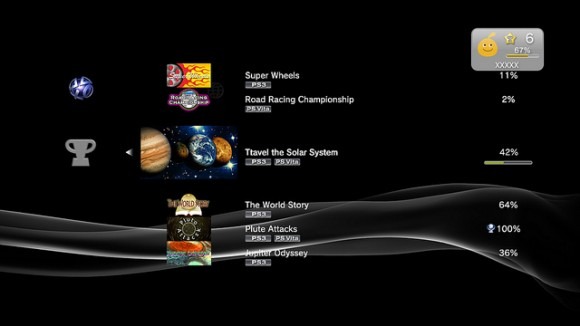 Sony has announced that a new system update is coming to PS3 owners on October 23. The update will bring the PS3 console to version 4.30 and will make a number changes to the system. One of the key changes in the update is a modification of how Trophies are displayed on the PS3.
Sony says that the trophy collection will now reside under the PlayStation Network on the XMB. One significant change for gamers who own both the PS3, and the PlayStation Vita is that Vita trophies are now displayed on your PS3. Players will be able see their trophy level and progress towards the next level while viewing the trophy collection as well.
Sony has also announced that by the beginning of November, it will retire services currently available through the Life with PlayStation application. That means that the Life with PlayStation application will be offered new users starting with the 4.30 update. The discontinuation of the life with PlayStation application means that Sony has ended its participation with Stanford University's Folding@home project.
Sony says that more than 15 million users have participated in the program since the start of the PS3 in 2007. PS3 users donated more than 100 million computation hours to the Folding@home project since it launched. The project used various computer and game console devices and project aimed at understanding protein folding, misfolding, and studying the causes of all sorts of diseases, including various cancers and Alzheimer's.