PS3 Firmware 2.20 - it'll be here by the end of the month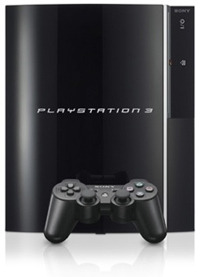 With it you will see a major update that will net you Blu-Ray spec 2.0 with all the BD-Live functionality you've always wanted. That means you'll be able to download video content, ringtones, and interactive movie based games.
You'll also get the ability to copy photos, music, and playlists from your PS3 to your PSP via USB. Other features of the new firmware include Resume Play, which means if you start a movie, Blu-Ray or DVD, and then remove it to game for a while, you'll be able to re-insert it and start from where you left off.
You also get Audio Output Device functionality which allows the PSP to act as a remote for music played on the PS3, the internet browser on the PS3 will be enhanced with the ability to stream linked videos on pages and the overall surfing speed should be improved. You'll finally be able to play DivX and WMV files that are larger than 2GB and a new AV setting will be added to the control panel of the DVD/BD menu, it's called "Mosquito Noise Reduction". That's pretty much it, and they said it will be here by the end of the month so counting today they've got 12 days.
[via engadgetHD]