PS Vue users can now watch four channels at once on Apple TV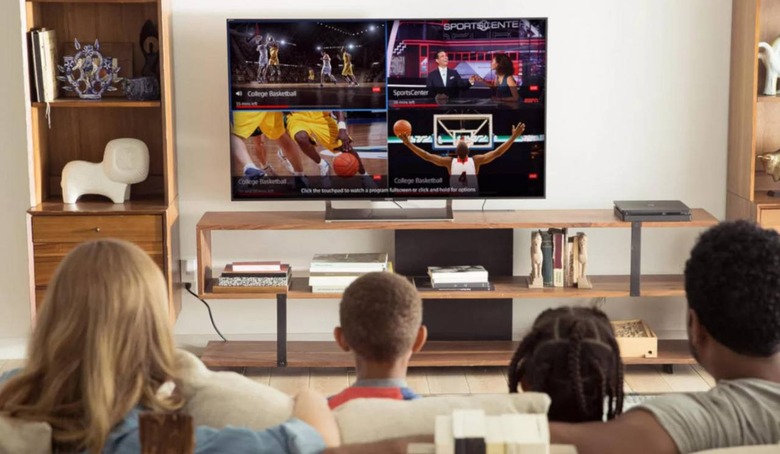 Watching more than one show at the same time used to involve setting up multiple displays or quickly toggling between channels during commercial breaks. Picture-in-picture support, DVR, and streaming television have all changed that, but watching three or more shows on the same large TV is still limited. That changes today for PlayStation Vue customers who own an Apple TV.
Starting today, March 18, Sony's livestreaming television service PlayStation Vue now supports Apple TV Multi-view, enabling customers to watch up to four live channels simultaneously. The feature is a great way to keep an eye on one channel during its commercial break while watching another, and is particularly welcome during sports season when one viewer may want to watch prime time while another wants to keep an eye on the game.
Watching multiple channels at once is increasingly popular given the growing size of home televisions. A large 60-inch TV, for example, provides more than enough screen real estate to comfortably watch two shows at once, though there is the limitation of only being able to hear audio from one channel at any given time.
In addition to bringing Multi-view to Apple TV, Sony is also updating the feature for PlayStation 4 owners, adding real-time program changing and filters that put Sports and News content in their own dedicated tabs.
With real-time program changing, Sony explains that PS4 owners no longer have to start from the beginning of a program whenever they want to add it to their multi-view experience. As well, the new dedicated tabs make it easier to jump straight into a news program or sporting event broadcast.