PS Vita getting apps for Hulu Plus, Redbox Instant, and more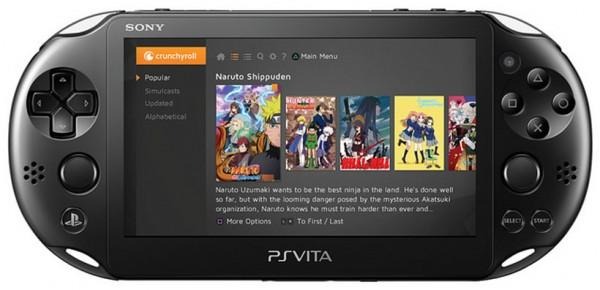 Fans of the Sony PS Vita have several new reasons to be happy this week. Sony has announced that some long desired new apps for the portable game console are now available with some others coming later this spring. One of the new apps that has hit the console today will have animie fans very excited.
Crunchyroll has hit offering Japanese Anime shows that are popular in Japan including Naruto Shippuden, Attack on Titan, Kill la Kill, Hunter × Hunter among others. Some of the shows make it to the app only an hour after the new episodes air in Japan. Another app offered today is the NHL GameCenter Live letting users stream out of market hockey games if you have a GameCenter Live subscription.
Qello Concerts is the last new app available now and it lets you watch full-length HD concerts and music documentaries. Some other apps are coming this spring. The other apps coming alter this spring include some big ones for streaming video fans.
Hulu Plus will finally be coming to the PS Vita; you do need a subscription for that service. Redbox Instant is another subscription streaming service that is coming to the Vita. The final new app coming this spring is Gaiam TV offering fitness programs and other content.
SOURCE: PlayStation