PS Squared Smart Mobile Device Concept Design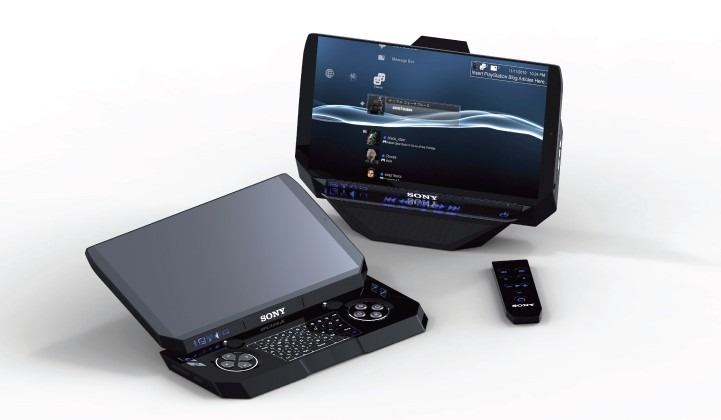 A design concept for Sony called PS Squared created by industrial designer Hirotaka Matsui, takes on a sleek and angular form. The device looks to be a small-sized tablet featuring a slide out QWERTY keyboard with raised buttons, a thin LCD screen, and PlayStation style D-pad buttons. The design was used in a video by Freescale Semiconductors to illustrate the future possibilities of smart mobile devices and how they can be integrated into all facets of our daily lives.
From the concept pictures and video the PS Squared would feature an ARM processor core and support an Android, Linux, or Windows Embedded CE OS. The screen looks like it can tilt with the keyboard sliding behind the device when not needed. It also looks like there is an SD Card slot as well as USB slot. With the device in portrait mode, the bottom bezel shows a Bluetooth, mail, Wi-Fi, volume, and battery symbols. There is also an additional docking station that performs induction charging rather than plugging something in because the traditional method "causes damage to the port in a long term." The dock has touch sensitive buttons to control your media on the device, as well as a remote with the same buttons.
The dock would let you sync with your computer or TV to stream music, movies, or 3D games between the devices as well as transfer documents. The video shows that the PS Squared could also control your security alarm systems and act as a remote for many of your other devices. This device is aiming to integrate into a technology ecosystem that supports our daily priorities such as social networking, light gaming, entertainment, and work.