PS Plus free games for March ready to push Bioshock, The Sims 4 out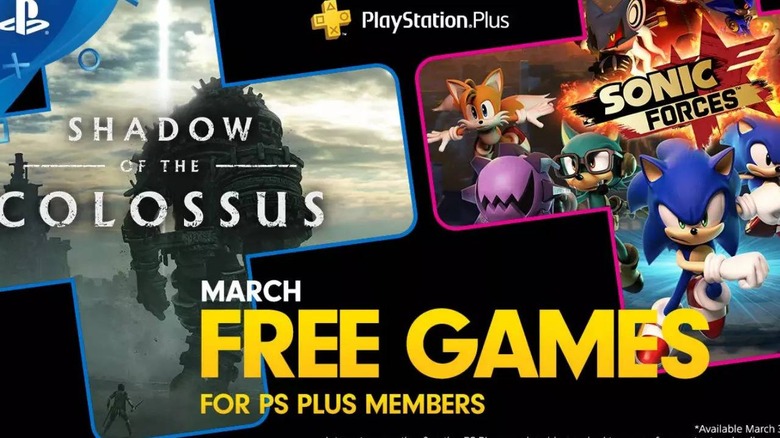 The shortest month of the year, even on a leap year, is about to end. While that transition between months may not mean much to many people, it often means a new selection of free titles for gamers. We've already seen what Google has planned for Stadia streamers and the play of dark and light that Xbox Live Gold has ready. Now it's Sony's turn to take the stage and, to no one's surprise, the world's most famous hedgehog has his sneakers ready here as well.
Movie adaptations of popular games don't end well most of the time. In Sonic's case, however, it didn't even start well. Paramount had to push back the film's premiere because of the backlash the earlier 3D model received. Surprisingly, the end result could still be considered a success, enough for console makers to tap into it.
Sonic Forces is one of the two free games that are coming to PlayStation Plus subscribers in March. Players and fans of the blue speedster will be able to select from a variety of "types" to suit both their playing style as well as their aesthetic tastes. They can even create their own Customized Sonic if none of the default appeal to them.
Those who might prefer something less frantic can instead load up the PS2's Shadow of the Colossus. The action-adventure puzzle game earned renowned for its simple game elements that belied its complicated problem-solving requirements. If you've had your fill of noisy sound effects and blindingly bright colors, the more serious atmosphere of this game could be the break you need.
Both Shadow of the Colossus and Sonic Forces arrive on March 3 and can be played for free until April 6. PS Plus subscribers can, in the meantime, enjoy the last days of the three Bioshock games, The Sims 4, and VR shooter Firewall Zero Hour, all of which bow out of the pool on March 2.