Proview will take "all legal measures" to stop iPad sales in China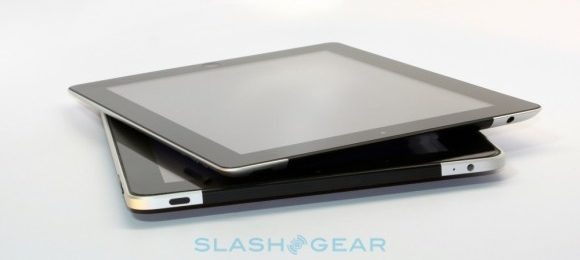 If you recall, there's been some legal trouble over in China between Apple and Proview. Proview claim that Apple don't have the proper rights to the iPad name in mainland China, while Apple disagree. Previously, Proview sent a bizarre letter to local vendors threatening litigation if they continued to sell iPads. Now the company is looking to block a potential new iPad launch after the latest version has been cleared for sale by the China Quality Certification Center.China Times reports that Proview will take all legal measures necessary to stop Apple from selling the new iPad in China. Not only would that mean a fresh lawsuit, it could mean the company would try to seize iPad shipments at customs, assuming a court gives Proview the go-ahead.
Proview has also submitted an application to block shipments of iPads travelling through mainland China. iPads are currently constructed at several factories in China, including those at Shenzhen. There's been no response to that application at this time.
Tim Cook, CEO of Apple, recently paid a visit to China, with speculation surrounding his reasons for travelling there. A Beijing-based spokeswoman for Apple, Carolyn Wu, says that Tim Cook and Chinese officials had "great meetings," and that "China is very important to us and we look forward to even greater investment and growth here."
[via Unwired View]