Proview threatens Chinese vendors over iPad trademark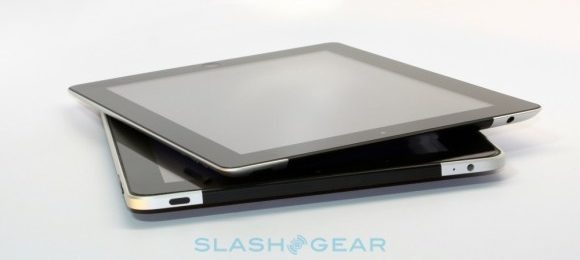 The war between Proview and Apple wages on. Proview claims that they've been using the iPad name since 2001, and that they hold the iPad trademark in China. Apple naturally disagrees. Last month, Proview sought a ban of iPad sales in Shanghai, which was ultimately rejected by the local courts. Apple countered by saying that granting Proview a win on the trademark claim would "harm consumer interests" and cause confusion".
In a bizarre twist, the Wall Street Journal reports that Proview yesterday sent out a letter to Chinese vendors who stock the iPad, asserting their claim over the iPad trademark, and threatening vendors that continue to sell any version of the iPad – that also includes the new iPad that Apple announced yesterday. The full translated letter is as follows:
An open letter to China iPad vendors and dealers

Proview Technology (Shenzhen) is the legal registrant of the trademark "IPAD" (No. 1590557, registered with the trademark office of the State Administration for Industry and Commerce) and shall enjoy exclusive rights to use the trademark. In accordance with the Trademark Law of the People's Republic of China, the use of a trademark that is identical with or similar to "IPAD" on goods or packaging by any entity or individual without our authorization shall constitute an infringement of our exclusive rights.

Although Apple Inc has filed an appeal following the rejection of its complaint about the registration of this trademark by the Shenzhen Intermediate Court, we (Proview Technology Shenzhen) remain the only legal holder of the trademark, and enjoy every right to prohibit another entity or individual from using the trademark.

In accordance with Article 52 of the Trademark Law and Article 50 of the Rules for Implementation of the Trademark Law, any of the following acts shall constitute an infringement of the exclusive right to use a registered trademark: "Deliberately providing convenient conditions for any act that infringes on another person's right to exclusive use of a registered trademark whether through warehousing, transportation, shipment or concealment, etc."

Additionally, Huizhou Intermediate Court in Guangdong Province and administrative authorities for industry and commerce in many cities have already produced rulings and determinations aimed at stopping several activities that infringe on our exclusive trademark rights.

Now we solemnly inform vendors and dealers (including e-distributorships) of Apple iPads (including the iPad 3) in China that they should immediately stop all infringing activities such as warehousing, transportation, mailing, concealing, etc. Any above activities shall be deemed as a deliberate infringement and we will, without prior notice, take the most severe measures possible to hold the infringers responsible for any legal liability, including but not limited to administrative, civil and criminal liabilities.

You are hereby informed!

Proview Technology Shenzhen March 7th, 2012
Apple say that they purchased the worldwide rights to the iPad trademark from Proview back in 2009. Proview claim that those rights did include the usage on Chinese mainland. The situation is further complicated by the fact that Proview's creditors are seeking to put the company into liquidation, with Proview arguing it can pay back its debt depending on the outcome of the Apple case.
Proview have yet to state exactly how much they're looking to secure from Apple for rights to use the iPad trademark in China, calling early figures of $1.6 billion "preliminary".