ProtonMail's VPN Arrives For Everyone As A Free Service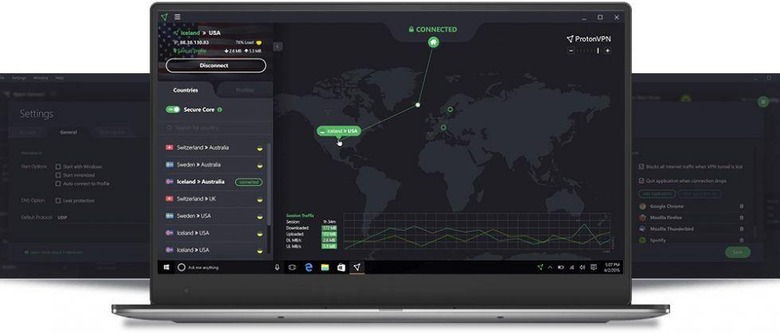 Security-minded company ProtonMail has announced that its VPN service 'ProtonVPN' is now out of beta and available to everyone. Even better, particularly for those who are unable to pay, is that ProtonVPN is free. According to the company, its VPN service improves upon the competing products available on the market, utilizing things like a Secure Core architecture to help protect users from attacks, as well as 'seamless integration with' Tor.
ProtonVPN is another product from the company, following the release of ProtonMail, a secure email service for those who aren't comfortable using things like Gmail or Outlook. ProtonVPN aims to make ProtonMail accessible regardless of where the user is located; it is not limited to just ProtonMail users, however. As with any VPN, this new service can be used to get around censorship, geography-based content blocking, and more.
ProtonVPN is officially a Swiss provider, and it says that it does not keep a log of its users' activity. As well, ProtonVPN doesn't share user information with others, and it utilizes things like Perfect Forward Secrecy. The VPN service says it has P2P support and it gives users unlimited bandwidth — there's also support for up to 10 devices and 10Gbit servers.
Other details about the service include the use of 2048-bit RSA, AES-256, and HMAC with SHA256 encryption, IKEv2 and OpenVPN, as well as the use of a former Swiss army fallout shelter located 1,000 meters below ground to protect servers. The company's Iceland-based infrastructure uses an old and secure military base. Sound interesting? You can sign up for the service here.
SOURCE: Proton Blog