Prosecutors: Uber not criminally liable in autonomous car crash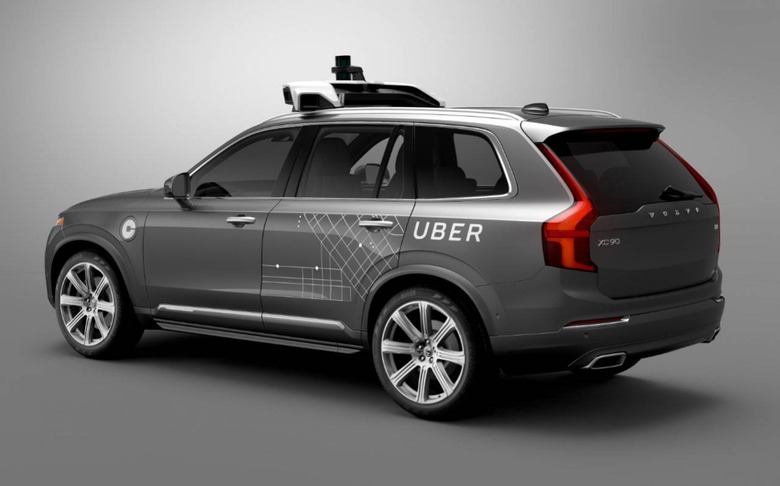 Prosecutors say Uber has been found not criminally liable in the fatal 2018 crash involving one of its self-driving vehicles. The vehicular accident resulted in the death of pedestrian Elaine Herzberg, who was struck by the vehicle while attempting to cross the road. The self-driving vehicle's safety driver may face charges related to the crash, however.
The information comes from Reuters, which reports that prosecutors have found Uber not criminally liable for the auto accident. The report claims that the vehicle's safety backup driver, who was allegedly streaming a video while in the vehicle around the time the accident occurred, may face an investigation by the Tempe, Arizona, police.
Self-driving cars have developed substantially in only a few years; a number of companies have permission to test their autonomous vehicles on public roads and some have progressed so far as to offer limited rides to the public. The technology holds ample promise for the future of personal transportation, including the potential for greatly reducing automotive accidents and deaths.
Uber's accident last year resulted in some companies momentarily stopping their own self-driving projects. Critics of the budding industry latched onto the wreck in an effort to lambaste the technology, though no other serious wrecks involving a self-driving vehicle have occurred.
Uber only recently resumed its self-driving car tests in Pittsburgh, though it hasn't followed suit in Toronto or San Francisco. The company had voluntarily suspended its testing program following the 2018 accident. In its renewed — and greatly limited — form, the company's self-driving tests now include some changes, including having two drivers in the vehicles' front seats.