Project Tango tablet finally goes international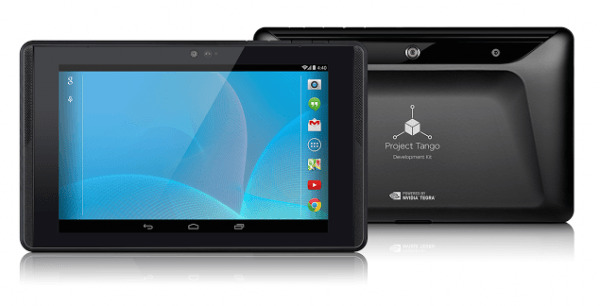 For the first time since it debut as a skunkworks project last year, Google is officially bringing the Project Tango tablet to more countries worldwide. That, however, doesn't mean that it's exactly going to be for sale for consumers, only that researchers and tinkerers in other countries won't have to bend over backwards just to get their hands on one. This opens up what is practically a very polished development device to more hands and minds, which will hopefully push Google's "crowdsourced" computer vision research even further.
The Project Tango tablet remains one of the most powerful Android tablets in the market, though it might not be the prettiest. Powered by an NVIDIA Tegra K1 chip and boasting 4 GB of RAM and a whopping 128 GB of storage, the tablet is built for data crunching, especially those coming from its plethora of sensors, including a motion tracking camera and a 3D depth sensor. The 7-inch 1920x1200 display might be well below 2K requirements, but it gets the job done.
Sadly, Project Tango was never meant to be a consumer device, though it's hard not to imagine that it would fulfill that role perfectly as well. Google envisioned it as a development board for researchers and computer scientists studying the still arcane art of computer vision, letting computers see the world in 3D the way we do and not the simple 2D way they currently do. But instead of keeping the device as an exclusive treat, Google has been slowly opening up availability of the tablet, with this latest the biggest one so far.
Today, the Project Tango tablet is available in South Korea and Canada. Starting August 26, that list will expand to include Denmark, Finland, France, Germany, Ireland, Italy, Norway, Sweden, Switzerland, and the United Kingdom. The same process, however, remains, which practically means ordering it from Google Store.
Google claims to have shipped 3,000 such tablets already, which has resulted in quite a number of applications and games that revolve around sensing depth and location with the use of specialized instruments or even GPS. Where Google plans to take all these and whether it has something in mind for consumers in the future, we'll just have to wait and see.
SOURCE: Google