Project CARS 2 is arriving in late 2017 with VR support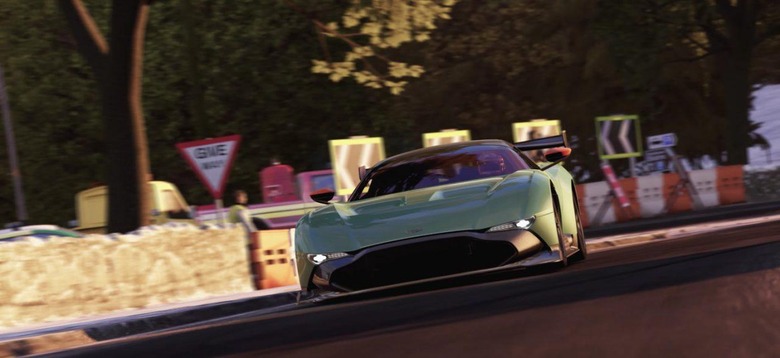 Slightly Mad Studio's Project CARS 2 will be arriving in late 2017, it has been announced, for the PC, Xbox One, and PlayStation 4. The announcement coincides with a trailer that shows off the game's incredibly detailed graphics and some of the cars gamers can expect to find in the upcoming title. Overall, there will be more than 170 cars available for racing on more than 60 tracks, all but guaranteeing there will be a little something for everyone.
The announcement was made today on the Project CARS Twitter account, where it was also revealed the upcoming simulation game will offer support for virtual reality headsets and '12K,' which is presumably the max resolution. Be sure to bump up the trailer's resolution in the video below to get the best look at the game's graphics.
While the official details end there, the trailer does reveal a bit more, most notably being the game's dynamic environments. We see blowing snow, pouring rain, fog, and wind, among other things, as well as the sun moving realistically across the sky and clouds even moving throughout the day. From a visual standpoint, it's quite stunning.
Slightly Mad Studios says its offering is the most 'technically-advanced racing simulation game' available, though diehard simulation fans may disagree with that. Still, some remain jaded over their experiences with the buggy Project CARS 1, and we'll have to wait and see whether the latest product has shed its sibling's unsavory elements.