Project Ara parts can be hot-swapped thanks to Android L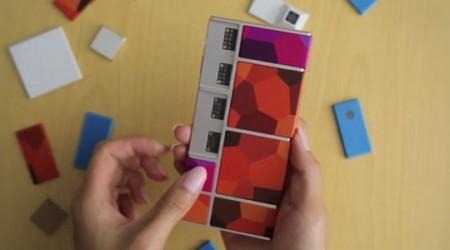 Though it's in very early stages of development, Google's Project Ara is still the coolest smartphone idea we've seen in a long time. Modular parts were good enough, but it might be getting a lot better. Now it seems as though you won't have to turn your phone off for switching out parts on the fly.
Save for the display, CPU, and power source, you'll be able to slip pieces in and out as you please. That will make toting extra components around a happy alternative to a second device like a standalone camera.
This hot-swapping comes courtesy of a modified Android L, which Project Ara devices will be running. If that sounds a bit more "now" than "someday", you're on the right track. Project Ara devices are poised to hit consumers in early 2015, with a fresh Developer model set to be shown off at the second Developers conference in December.
Those modules you can swap are getting a retail presence, too. A dedicated online portal is being set up to let users grab new components for their skeletal devices. It's not clear if these devices or modules will be made available via the Play Store, but the online portal is being described as like the Play Store.
We still don't have a hard timeline on when these modules or phones will come available, but they're probably worth the wait.
Source: Phonebloks