Project Ara dev kits arrive in Q4, consumer edition to launch next year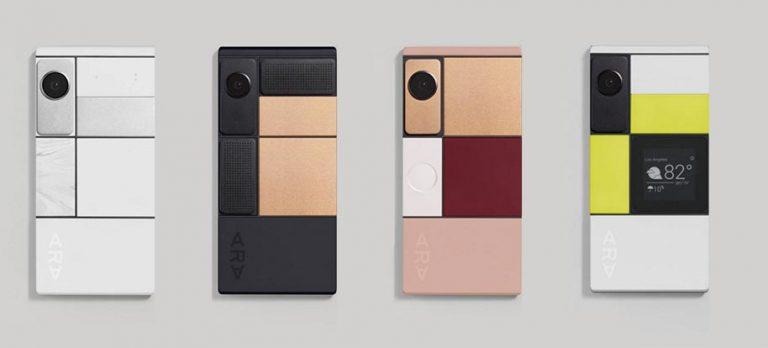 A new Project Ara developer phone will be available the end of this year, the company announced at Google I/O today, followed by a consumer model later on in 2017. This consumer version will be "thin, light and beautiful," says the project's creative head Blaise Bertrand. Google teased the kind of things owners will be able to do with an Ara phone, showing off different modules in everyday situations.
Project Ara has been in the pipeline for a long while, and it's closer than ever to hitting market. The phone works using a series of removable 'modules' on the back that have specific functionality — as Google demonstrated in the video below, you could swap in a high-quality microphone module for recording audio, a battery module for spare juice, fitness modules for tracking your activity, and more.
These modules now fit together nicely, and they're presented in all sorts of colors, the arrangement of which can be used to create a multi-color phone, and to shake things up whenever you feel like it. The models Google showed off are still visual oddities — you'll definitely catch someone's attention if you pulled this out in public — but there's nothing unattractive about it.
This upcoming version of Ara will support up to half a dozen modules; if you want to remove one, eject it, which will be possible using an OK Google voice command. Installing a new module appears as simple as popping it in where the previous one was located, no reboot necessary.
Multiple partners are in the pipeline to develop their own modules, and Google teased some interesting ones, such as the presumably low-power e-ink modules the would add a small secondary display to the rear of the handset (reducing battery usage). The developer phone will ship later this year with a few modules included; how many and what kind will be available upon the consumer launch is unclear.