Very few crowdfunded projects have ever shipped on time. That's especially true for ones that promise to create a device that has never existed yet so far. So it's not exactly surprising when Purism, after a long status report, revealed they were now looking at an April 2019 launch date for the Librem 5. Despite that unforeseen setback, the company is confident that it's still on track to deliver what will be the industry's first non-Android, fully Linux, fully free and open source software, privacy and security respecting user-friendly smartphone.
Purism could have definitely sped up the process had it done things quite differently. It could have used off the shelf and popular hardware platforms like Qualcomm's Snapdragon. It could have taken the unadulterated Android Open Source Project code and built a Google-free version. But not only would have that been pointless, since others like Replicant or the Blackphone 2, it would have also meant compromising on the very foundations of Purism's crusade and the reason why the Librem 5 was successfully crowdfunded in the first place.
So that meant they had to choose a system-on-chip that could function completely without proprietary software. That started out at NXP's i.MX6, which is now going to be replaced by the i.MX8. Fortunately for Purism, the i.MX8 is just as open source friendly. And also, fortunately, NXP wasn't acquired by Qualcomm, otherwise, the story would have a different and probably early ending.
Purism also had to wrestle with going against the flow, opting for components and processes not usually applied by commercial manufacturers. All of these were to make sure that the Librem 5 won't compromise on anything when it comes to respecting users' freedom, privacy, and security, and also getting the necessary recommendations and certifications. That's one reason why the process is taking so long and why they are pushing the launch date back to April.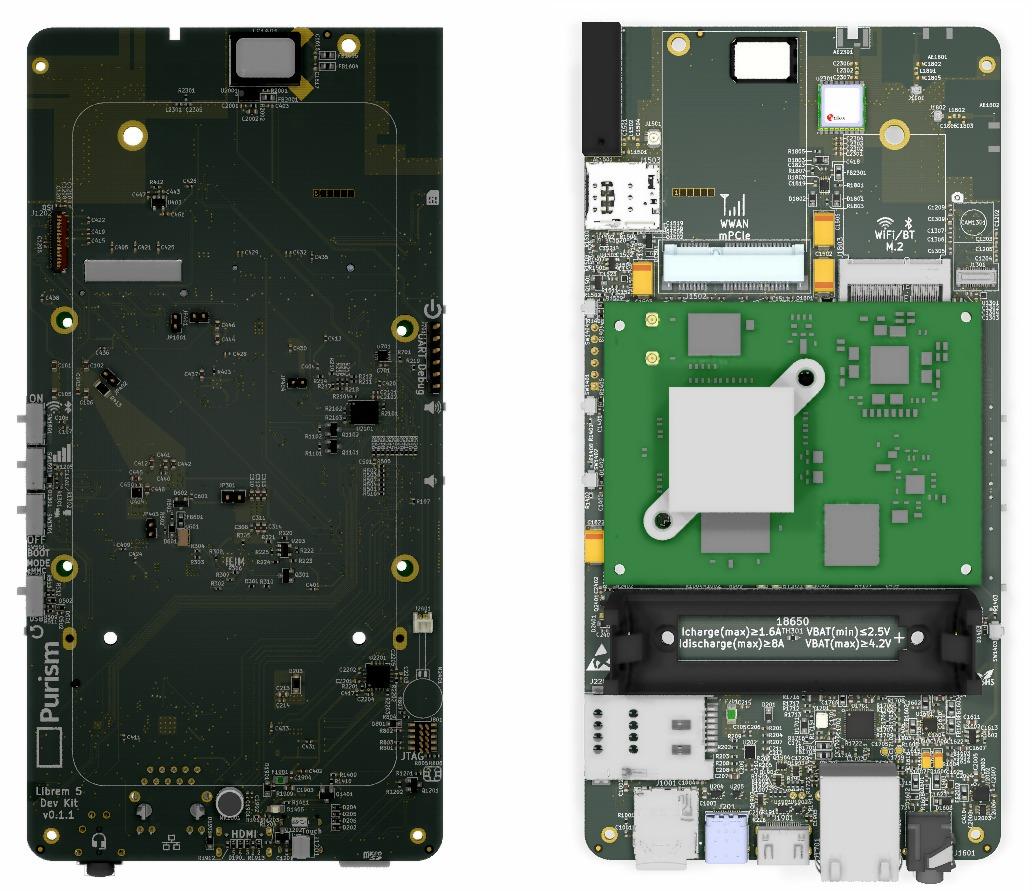 The other, more pressing reason is an unfortunate bug outside of Purism's control. The new i.MX8 chip has a battery draining bug that would give the phone only one hour to live. Not exactly usable. Unfortunately, it's something that can only be fixed on the silicon and they don't expect NXP to have it ready until December. Thanks to holidays and testing, Purism estimates April would be their earliest bet. That is, unless they hit another major roadblock, which, again, is really par for the course for most crowdfunded products.