Princeton 22-inch LCD PTFBGF-22RW gets 16:9 Full HD panel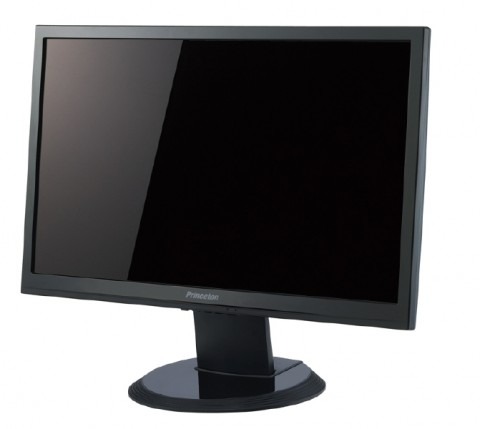 Princeton has today announced a 22-inch LCD, PTFBGF-22RW, to join its basic monitor line-up in Japan. Nothing ground-breaking, just another environmental friendly 16:9 Full HD panel with entry-level spec, but more pixels resolution than its 19-inch sibling.
The RoHS directive display consumes only 55 watts and nearly shut off rate of 2 watts and 1 watt in sleep and stand-by modes. The LCD boasts 10 times dynamic contrast with its Digital Contrast Controller, enabling the natively 1000:1 contrast to crank up to 10,000:1 with a click of a button. Rating of 160/170 degrees viewing angles suggested a TN type panel and it's rated at 5ms response rate with 300 cd/m2 brightness.
Connectivity includes a VESA mount system, a pair of HDMI inputs, one VGA input and one 3.5mm mini audio input jack to the support of the built-in speakers. It's scheduled to launch in Japan from October with a suggested retail of 26,800 yen ($300).