'Prey' sci-fi game launches today: four things to know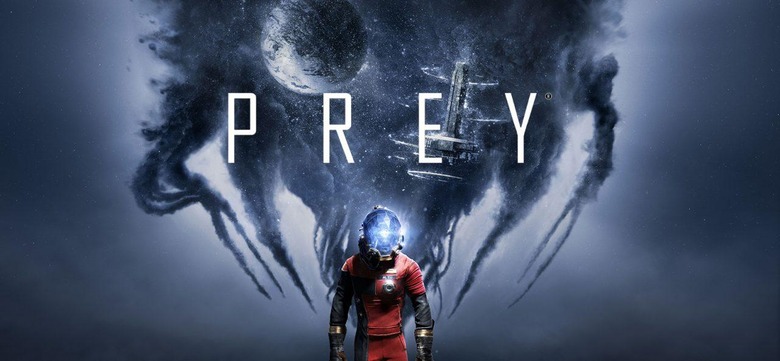 Bethesda and Arkane Studios have officially launched Prey, a science fiction action game with a first-person flavor. The game brings with it both RPG and shooter elements, and further enables gamers to form their own playstyle, according to Creative Director Raphael Colantonio. This marks the first time Arkane has released a first-person science fiction action game, according to Bethesda, and it is available on all three major video game platforms.
What it's about
Prey is a first-person shooter game set on the Talos I space station where 'hostile aliens' abound. Gamers are playing as a character named Morgan Yu who has a 'mind-bending' ability and an array of weapons that, when combined, enable him to 'decide the fate of humanity.' Sound dramatic?
Bethesda says that 'nothing is as it seems aboard Talos I,' and that gamers will be learning things about their character, the situation on the space station, and their own role within the TranStar's plans. As well, gamers will get to explore within the space station itself, which it designed to imitate 1960s' luxury decor. The entire station holds 'countless secrets,' according to the developer.
Supported platforms
If that sounds exciting enough to get you to pick up a copy, there's more good news: Prey is available on the PlayStation 4, Xbox One, and PC, meaning just about everyone has some way to play it.
Where to get it
Prey has launched globally, and so there's no delays for those living in one country versus another. That's great news, making the actual acquisition process simple. If you're using one of the two aforementioned consoles, head into its online store and purchase a digital copy of the game (PS4 | Xbox One). If you don't want to go the digital route, a physical disc can be ordered online or picked up from most game stores. If you're on PC, you can get Prey on Steam.
Special deals
Unfortunately, there aren't really any Prey deals at the moment, with one exception: Amazon is showing the $59.88 price tag discounted to $47.99 for Amazon Prime customers. We'll update this if additional deals appear in the near future.