Pretty Smart Lamp includes phone finder and more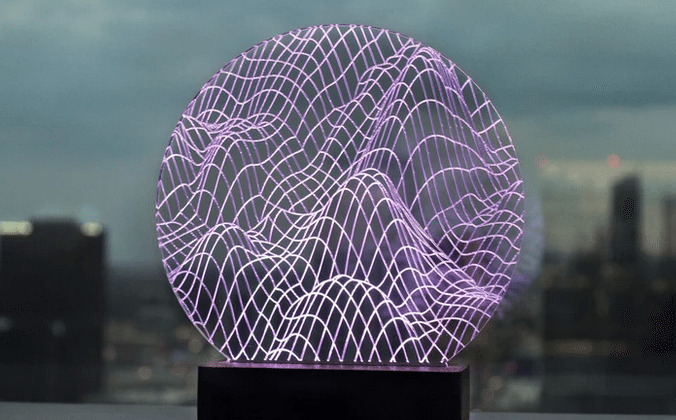 There's a new decorative lamp called the Pretty Smart Lamp, and while it doesn't do super bright illuminating, it is both pretty and smart. There are several designs available with it, but more importantly there are several features that your average lamp won't do. One of those features is finding your phone when you lose it; another is letting you know of (and dismiss) notifications. There's temperature monitoring, brightness monitoring, support for home automation systems, and more.
The Pretty Smart Lamp turns on and off with a tap, and will illuminate when you receive a notification on your smartphone. Different colors or sequences can be programmed for different notifications. In addition, a tap of the lamp can be used to dismiss a notification. A double tap, meanwhile, can be used to turn your phone's camera light on and cause it to ring, making it easy to find.
Other features include a USB port for charing a phone, a temperature sensor for monitoring surrounding temps, a color wheel for choosing different lamp colors, a brightness sensor to automatically adjust the lamp's lighting, and Bluetooth connectivity. The designs, meanwhile, are via laser engraving and are interchangeable.
Pretty Smart Homes, the company behind the Pretty Smart Lamp, was seeking $10,000 USD on Kickstarter, where it has so far raised a bit over twice that amount with 13 days remaining. A pledge of $80 USD will get backers a "semi-early bird" unit scheduled to start shipping in August of this year.
SOURCE: Kickstarter