Pressy For Android Turns A Headphone Jack Into A Button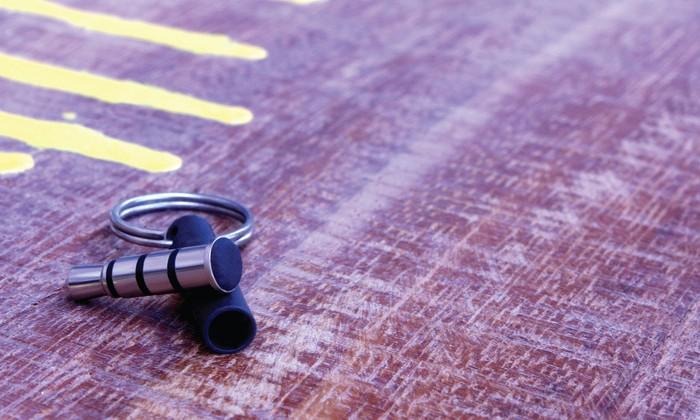 Pressy is a little gadget that is touted as being the "almighty Android button." Specifically, Pressy will transform your headphone jack into a clickable button and it comes preset with three actions. These include a short click to toggle the flashlight, a long click to toggle in and out of silent mode and a double click to take a picture. And just in case you were looking for some additional actions, take comfort in knowing that Pressy actions are able to be customized.
Some of the use case examples include being able to start voice recordings, check-in to social networks, record phone calls, send details of your current location, capture a screenshot and even close all running apps. You can also take things a step further and combine your Pressy use with other apps such as Tasker. Basically, it seems Pressy will mostly be limited by your imagination.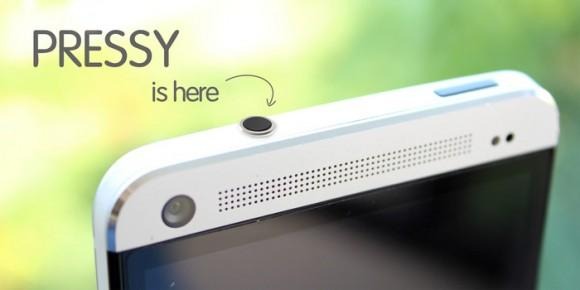 In addition to the Pressy dongle that plugs into your headphone jack, you will also need the app running on your phone. The Pressy app is what will allow you to customize the actions. The Pressy button will work with devices running Android 2.3 or later and while it doesn't sit flush with the top of your phone, it is shown to be just 0.7mm in height (above the top of the phone).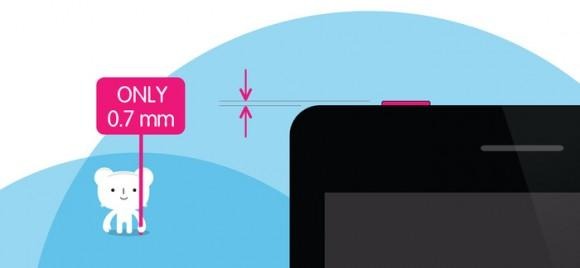 Anyway, Pressy isn't available for purchase just yet. At this time it is a Kickstarter offering that still has 46 days remaining in the campaign. The silver lining with that is Pressy has already reached the funding goal. In fact, at present they are showing $57,469 (coming from 2,718 backers) towards the goal of $40,000.
There are several backing options available, however those looking for just the Pressy by itself will be able to get by with committing just $17. The basic Pressy has a black button on top and colors are available at higher pledge levels. There is also a level that includes a keychain that holds Pressy should it need to be removed from your phone. With that, Pressy is expected to ship to backers in March 2014.
SOURCE: Kickstarter