Premium Samsung Apps Store For Android Launches In UK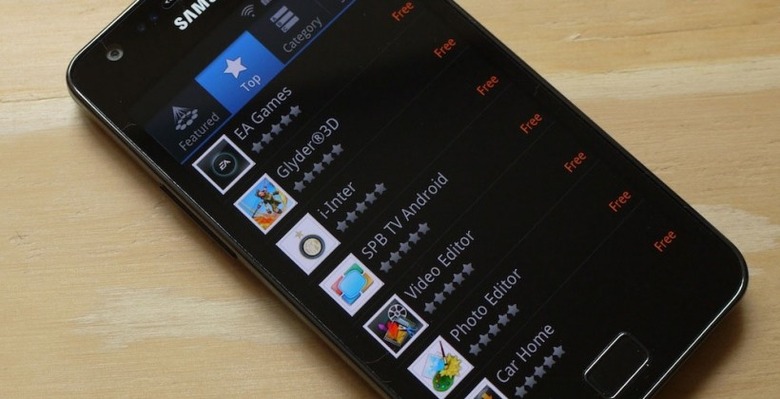 Samsung has announced that it will be launching a new app store for premium paid apps in the UK today. The apps are available for download and are paid with a credit card for now. The new app store is meant to complement the free app offerings Samsung has for its Android users already. The premium store is called Premium Samsung Apps Store for Android. The UK will be one of the first countries to get access to the new store.
Among the premium offerings on the store are Zenonia, The Sims 3 HD, Need for Speed Shift HD, and 9mm. The number of apps will grow and there are other offerings than games. Samsung points out that there is no sign up process to start shopping on the store. Purchases are made with a credit card, but Samsung says other options are coming.
Eventually buyers will be able to bill the purchases to their apps and charge them directly to the phone bill. Samsung also plans to offer the option of deducting purchases from a SIM card balance. If you are in the UK, you can hit the new Samsung store here. Let us know how well the store works if you go on a shopping spree.
[via Android Community]