Prana wearable is a breath and posture tracker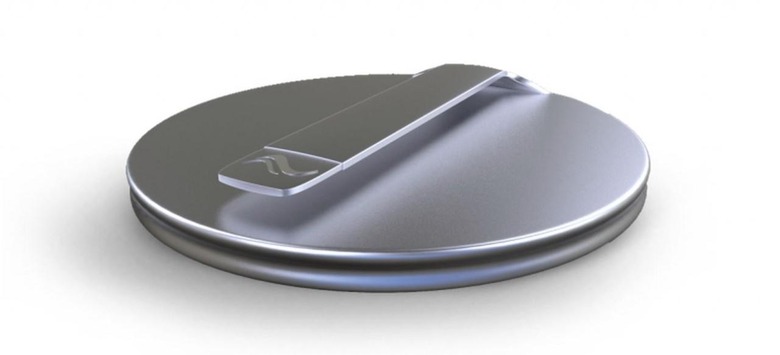 Prana wants you to have better posture and to breathe correctly, and so to help with these two things is its new wearable by the same name. Prana is a disk-shaped wearable that connects to one's waistband using a clip, and from that position it will use a 3-axis accelerometer to keep tabs on posture and breathing patterns. As with other wearables, the information is piped off to a connected smartphone, where the Prana iOS and Android apps present data and aid in training the user to adjust their posture and breathing patterns.
Says Prana, its wearable is based on medical studies and yoga traditions, and that proper posture and breathing work together to improve one's health. That's the entire goal of the Prana wearable, which features Bluetooth connectivity and an app to track stats.
The system is said to track 10 "distinct breath statistics" as well as posture, doing so with a breath evaluation engine and advanced algorithms. There's a library of breath patterns that factor into the app's training function — something achieved through games in a fun mode for keeping the process enjoyable.
The wearable features a rechargeable battery with a run time up to 7 days on a charge. Measurements come in at 1.25 x 0.25-inches. Prana is not yet available, with the company saying it'll be available some time in January 2015. Pricing has not yet been revealed.
SOURCE: Venture Beat