PowerTraveller Uncages the Minigorilla for Sharing on the Go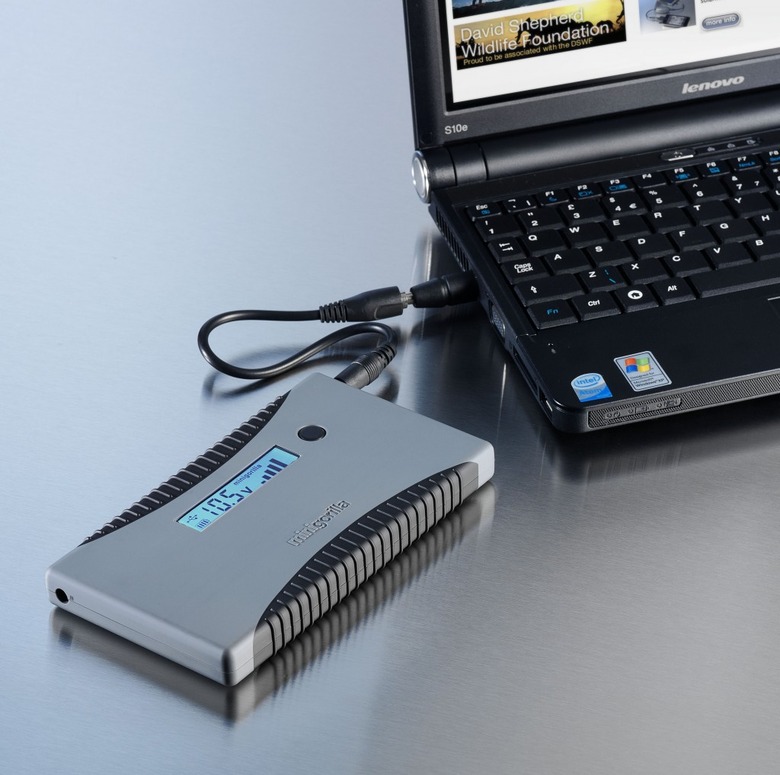 Today's full of announcements, and the next one comes straight from PowerTraveller Ltd, which has just launched the minigorilla, a portable charger for netbooks and other mobile products that will give users up to six hours of extra power on their device.
The minigorilla will provide charing power over a wide array of voltage levels, starting from a 5V USB socket to charge smaller peripherals, like iPods, other MP3 players, and hand-held gaming devices, which can be charged simultaneously. It also charges at 8.4V, 9.5V, 10.5V (for all those Sony Vaio users out there), 12V, and finally 19V. It weighs 265g and measures just 150mm x 83mm x 14mm. And instead of wondering how to use the thing, it comes with a single-button technology that allows users to simply choose which voltage they need, and then connect the appropriate tip and go.
Luckily, the minigorilla comes with 20 interchangeable tips for the most popular netbooks, which include Sony, Toshiba, ASUS Eee PC, Samsung and Lenovo, as well as tips for other popular devices. Apple fans can even join in the fun, as the mobile charger will fit the full line of current iPod products, starting from the Nano all the way to the iPhone. And, it'll have enough power to charge your iPods five times, before the minigorilla needs to be charged.
It comes with a plethora of safety features, like voltage limitation protection, current limitation protection, and short circuit protection. At the heart of the minigorilla is a high energy Lithium Polymer rechargheable battery with a total energy capacity of 9000mAh. There's even a solar power recharging option via the solargorilla, which is sold separately. The minigorilla is Powertraveller's third portable power solution for the IT market – it joins the highly successful powergorilla laptop charger and solargorilla solar charger launched in September 2008. The minigorilla will retail at £99.95.