PowerSkin launches the first battery case for the BlackBerry Z10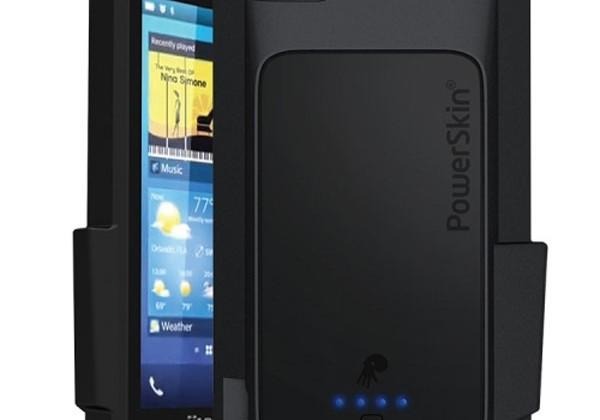 If you're a BlackBerry fan that decided to get yourself a new Z10 smartphone, PowerSkin has announced a new accessory you may be interested in. The company has unveiled what it claims to be the first battery case specifically made for the BlackBerry Z10. We are very familiar with the company's PowerSkin line of battery cases since we've looked at them in the past for other devices such as the iPhone 5.
The new PowerSkin for the BlackBerry Z 10 is designed as a one-piece soft touch silicone case that snaps around the BlackBerry smartphone. This case also come promises to help protect the device from scratches and drops. The big feature is the internal battery featuring 1500 mAh of additional power.
The company says that the case can extend the call time by up to 70% and standby time by up to 70%. The case measures 2.89" x 0.79" x 5.39" and weighs 0.19 pounds. That means despite adding a lot of extra battery power, the case doesn't add much in the way of additional bulk or weight. The case also ships with a cable allowing you to charge and sync the Z10 without removing the case.
The battery inside the case can be activated to charge your BlackBerry at the press of the on/off button. The case also features indicator lights to display the charge level and status of the battery inside the case. The case is also NFC enabled allowing for the sharing of data without having to remove the protective case. The PowerSkin for BlackBerry Z10 is available in black for $79.99 right now.
[via Power-Skin]