PowerSkin For iPhone 5 Now Available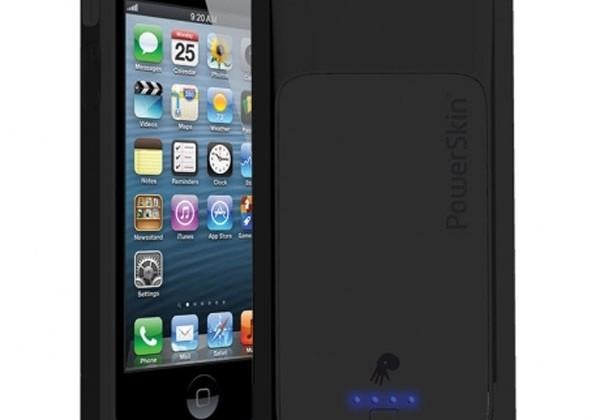 Back during CES, we mentioned that PowerSkin was working on a number of external battery cases for the Apple iPhone line. Not too long ago we talked about the company's PoP'n case that sticks to the back of the iPhone 5. If you didn't like the idea of a battery hanging off the back of your smartphone, you may prefer the PowerSkin case that is now available.
This is the classic PowerSkin case made in a form factor specifically for the iPhone 5. The case will protect the iPhone 5 from scratches and drops thanks to a one-piece silicone case design that wraps all the way around the iPhone. The internal battery has 1500 mAh of power.
PowerSkin promises that the case will extend talk time up to 6.5 hours, extend Wi-Fi usage up to eight hours, and expand standby time up to 182 hours. The case measures 2.5 x .65 x 5.1-inches and weighs 0.18 pounds. That means the case shouldn't add significantly to the weight or bulk of the iPhone in your pocket.
The battery inside the case will begin to charge the iPhone 5 at the press of a button. The case also ships with an earphone extender for the Apple headphones included with the iPhone 5 and any other 3.5 mm headphones. The case is available and shipping right now for $79.99.
[via PowerSkin]