Powerline networking is still too expensive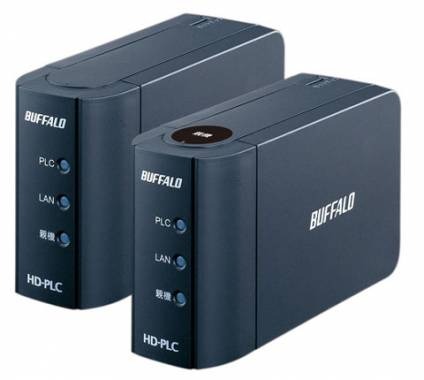 Home networking is becoming easier everyday. With wireless adapters getting cheaper all the time, it is a piece of cake to get a connection in every part of your house. But what if you want to get the internet in a garage or barn that is too far away to pick up a wireless signal?
That's where networking over power-lines comes in handy. The idea has been around for a while now, so it's nothing new, but it has recently become more popular. Buffalo is releasing a new system that can get you a connection of up to 190Mbps anywhere there is a power outlet.
The price is still pretty steep at $178 for the base and one receiver with extra receivers costing $115. For that much I think I can find an alternative method to connect over a long distance. Don't look for these in the US either, looks like for now they're only being released in Japan.
Buffalo HD-PLC Power-Line Network Adapter: Connects Batcave to Wayne Mansion
[via gizmodo]