Power laces coming in 2015 confirms original Nike designer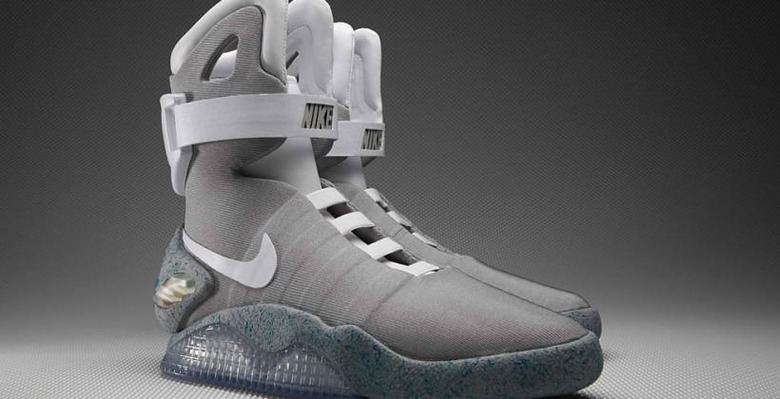 It's like a blast from the past but is really a trip back to the future in the soon to be present. Tinker Hatfield, the original designer behind Nike's limited edition recreation of the movie prop, has just confirmed that we will be seeing self-lacing Power Laces in 2015.
A bit of fan history is required to understand the impact of this revelation. In the second installment of the hit trilogy Back to the Future, Nike Inc.'s Hatfield was commissioned to design sneakers that would feature prominently in the film. The result was called the Nike MAG which since then has become one of the popular symbols of the franchise, next to the Delorean, of course.
In 2011, Nike shocked fans by launching the limited edition of the Nike MAG. Only 1,500 pairs were made and put on auction on eBay. At the end of the run, Nike was able to raise around $6 million, all of which went to the Michael J. Fox Foundation for Parkinson's Research.
Although Nike aimed to make the 2011 Nike MAG as authentic as possible, even employing gimmicks to give off a futuristic flair, one thing was noticeably missing from the sneakers: the power laces. It was a concept just too far ahead of its time and Nike was unable to make an implementation that would satisfy fans and its own standards.
Fast-forward 3 years later and perhaps technology has finally caught up with the self-lacing dream. At least that is what Hatfield would have us believe.  When asked if we will be seeing true power laces appear next year, his answer was a resounding yes. How that will be implemented will be something worth waiting for. If it indeed arrives as promised, then it will be quite an amusing coincidence, considering that the original Nike MAG, in the Back to the Future mythos, was seen in the year 2015.
VIA: Sole Collector