Postmates Serve autonomous on-demand delivery rover is made for cities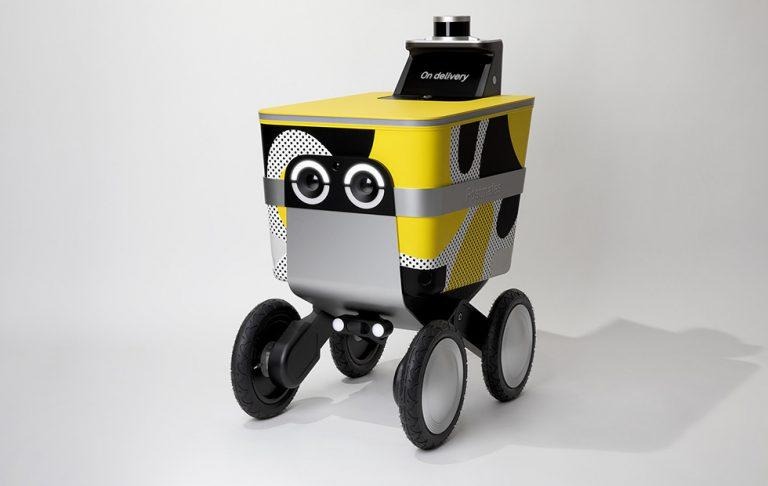 Postmates has taken the wraps off Serve, an autonomous delivery rover said to be the first of its kind. The robot was developed with Postmates' vast delivery data as the foundation, the end result being a self-driving vehicle with "socially aware navigation," the ability to carry payloads weighing up to 50lbs, and hardware for interacting with the machine.
Serve features a pair of light "eyes" coupled with slim wheels and a design that resembles a shopping cart. Unlike buggies, though, Serve is able to navigate to destinations on its own to deliver food and other products. The machine is designed for cities, where it may be set loose on sidewalks to navigate between destinations.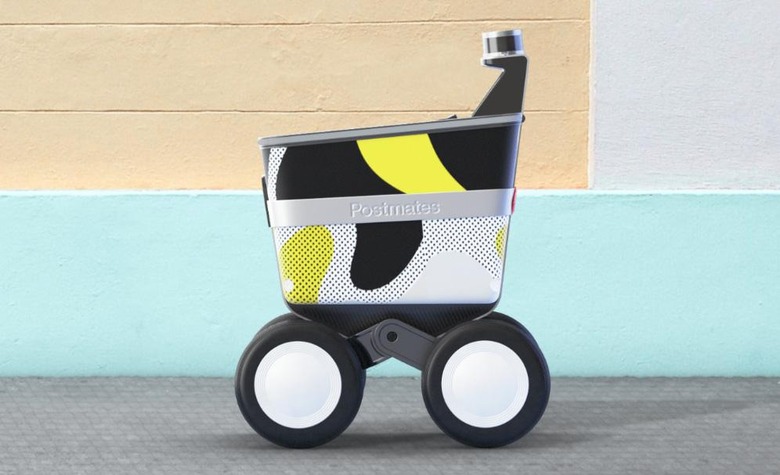 Postmates describes Serve as "a respectful member of the community," which includes having the ability to navigate around obstacles like fire hydrants and alongside people. The vehicle features Lidar and a host of sensors for perceiving the world around it, as well as a touch screen for communication.
The device is powered by an NVIDIA XAVIER processor and features enough battery charge to go 30 miles before needing to be plugged in. The aforementioned eyes have dynamic lighting, plus there's a light ring on the top of the vehicle that is used to indicate which direct Serve will move next.
Though it can hold up to 50lbs, Serve can be used to deliver something as small as lunch for a customer, Postmates explains. The company will be working with local governments on developing a framework for deploying Serve as an on-demand delivery option.
The company will initially deploy the autonomous delivery vehicle in Los Angeles, but anticipates an expansion into other big US cities over the next year.