Portable waterproof Viera Tv gets upgrades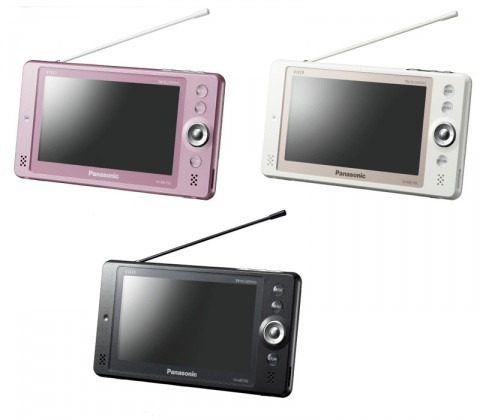 You would think a mini 5-inch TV with waterproof feature has no use in your neck of wood, it does has its marketing value around the pool, outdoor and suitable for housewives like to spend time watching soup opera in the kitchen or bathtub. Apparently the Panasonic in Japan thought so, they have announced new models with upgrades to its IPX6/7 portable 5-inch Viera displays with better contrast, reception and improve power efficiency.
The new SV-ME700 and SV-ME750 are 5-inch Panasonic One Seg broadcasting portable TV with 480x272 resolution. Both are completely waterproofed with multimedia ability to play music files in MP3, WMA or WAV formats, or display pictures in slideshow. The units now packed a low noise and highly sensitive TV tuner with 1.4 times more reception power than previous models. Additionally, the built-in lithium ion battery, when fully charged, now supported up to 1.8 times longer viewing hours.
The only difference on the SV-ME75 came in the form of an SD card slot with 2GB capacity, and of course, you can add different size of SD storage for additional recording hours. The new Viera are available in black, pink and white. They will hit Japanese stores later this month with suggested retails of 45,000 yen ($500) for SV-ME750 and 38,000 yen for SV-ME700 ($420).