Portable Ice Maker - Great for outdoor parties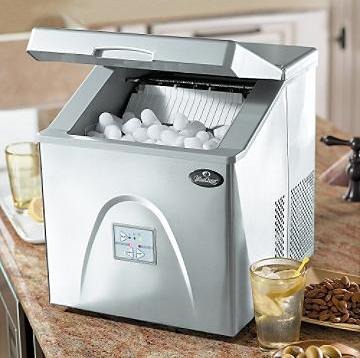 Summertime is always a great time for cookouts and barbecues, which always seem to be planned on the hottest day of the year. Usually the easiest way to cool down is with something cold to drink. Unfortunately, you need to have a lot of ice to keep all of the drinks cold.
The Portable Ice Maker is a great way to keep plenty of ice around. The little machine can churn out a dozen cubes in only 6 minutes. That's far less time than it takes in your freezer.
So if you plan on hosting a lot of parties this summer, do your friends a favor and keep plenty of ice on hand. Though at a price of $300 you'll have to host a lot of parties for your investment to pay off.
The Portable Ice Maker Is Good For The Summer [via uberreview]