Porsche unveils fifth-generation 2014 911 GT3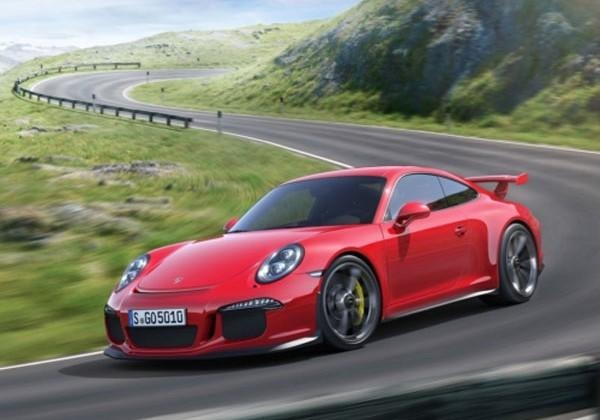 Porsche has officially debuted the fifth generation of its 911 GT3 sports star. The car is a completely redeveloped and is considered to be in the top position among Porsche sports cars with naturally aspirated engines. Porsche brags that the new GT3 was able to set a lap time on the Nurburgring Nordschleife of under 7 minutes and 30 seconds.
The fifth-generation car gets a new engine, transmission, body, and chassis. Porsche says the new vehicle is good from a standstill to 60 mph in 3.3 seconds and has a top speed of 195 mph. The vehicle will hit dealers in the United States in late 2013 starting at $130,400.
The 2014 911 GT3 also gets the first active rear-wheel steering ever fitted her production Porsche and optional full LED headlights. The GT3 is the Porsche sports car developed specifically for racetrack driving. The vehicle uses a naturally aspirated 3.8-liter boxer engine producing 475 horsepower and featuring a 9000 RPM redline.
That power goes to the road through a specially developed Porsche dual-clutch PDK transmission driving the rear wheels. The engine uses titanium connecting rods and forged pistons. Porsche says that the special PDK transmission has been developed just for the GT3 and delivers characteristics based directly on the sequential gearbox Porsche uses in racing. The car will make its official world premiere at the Geneva Motor Show.
[via Porsche]