Porsche celebrates 50 years of the 911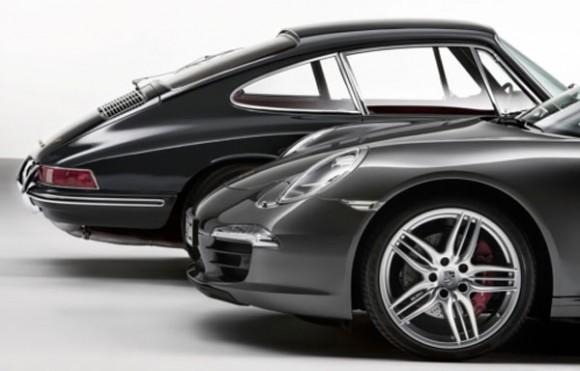 Of all the sports cars in the world, the Porsche 911 is one of the most iconic. The car has had the same basic shape for 50 years and sports car fans know at a glance that the 911 is coming their way even if they don't know what year model the car is. There are some significant differences between 911 models, but the car is definitely one of the most iconic sports cars the world.
One of the interesting things about Porsche and its 911 is that the car has evolved over time getting arguably better with each iteration. Porsche is now celebrating its 50th anniversary of the iconic 911. Porsche says that over 820,000 911s have been built making it one of the most successful sports cars in the world. There have been seven generations of the rear-engine four-seat sports car.
The 911 also has a long and storied race history with approximately 2/3 of all 30,000 Porsche racing victories coming behind the wheel of the 911. Racing is very important to Porsche and the 911 specifically since many of its features for the road were developed on the racetrack. To celebrate the 50th anniversary Porsche is going to be sending a 1967 911 on a world tour.
Over the course of 2013, the car will travel to five different continents where it will be put on display at high-profile automotive events such as Pebble Beach in California and Goodwood in the UK. The Porsche 911 launched in 1963, in 1973, Porsche introduced the G-Series 911, and the 964 version launched in 1988. In 1993, Porsche launched the last of its air-cooled 911 models internally known as the 993. Water-cool 911's debuted in 1997 with the 996. 2004 saw the Porsche 997 debut and the latest generation of the Porsche 911 is known internally as the 991.
[via Porsche]