Porsche and BMW show off ultra-fast EV charging stations that fully charge in 15-minutes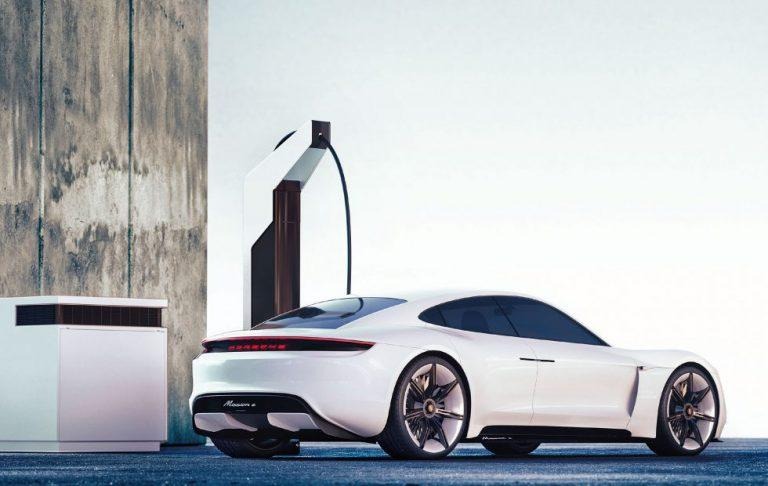 There are still significant downsides to EVs on the market today that mean most auto buyers aren't interested in the vehicles. Two of the most significant issues that the average car shopper has with EVs are the time it takes to recharge an EV and the range it can go on a charge. More car buyers would go for EVs if those two issues can be addressed.
Porsche and BMW are showing off 450kW ultra-fast DC chargers for EVs that could remove the speed of charging roadblock to the EV world. These chargers can squirt enough juice into compatible cars to get 62-miles of driving range in under three minutes. Stick around for 15-minutes, and the charger could fully charge a dead battery pack.
These ultra-fast chargers packing 450kW of juice are between three and nine times the capacity of currently available DC charging stations. BMW points out that the charge controller in this system adapts automatically for different types of electric cars allowing all vehicles to use the same charging infrastructure. The full 450 kW of juice can flow into rides with 400V and 800V battery systems.
A second charger that pairs with the 450kW system offers as much as 175 kW of charging capacity, exactly what its purpose is we don't know, presumably for legacy EV charging. Porsche showed off a test vehicle that had a 90kWh battery, and the station was able to charge it at a rate of over 400kW. BMW's test ride was an i3 with a 57kWh battery, that car charged to 80% capacity in 15-minutes.
The FastCharge station is in Jettingen-Scheppach, Germany and is currently available to EV drivers at no cost. The charging station also works for Type 2 CCS charging as well. The two automakers took measures to ensure safe operation of the speedy chargers.
The charging line was designed for proper cooling as a safety measure. Charging station walls have special ducts to prevent the line from kinking and restricting the coolant flow inside. There is no word on when more of the ultra-fast charging stations might be deployed.