popSLATE 2 iPhone E-Ink Case Is No More, No Refunds Possible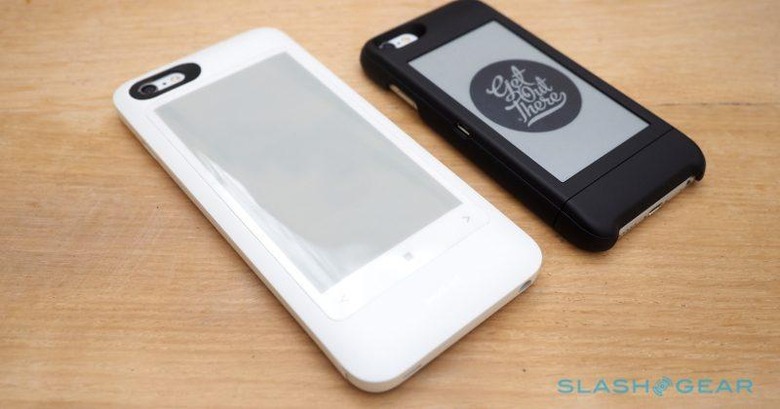 Crowdfunding is always risky business, not too different from investing in something that doesn't exist yet. Some don't deliver on time, others not at all. Some disappear like the wind, while others try to make a graceful exit, whether or not refunds are offered. popSLATE 2, a redux of an iPhone e-ink case, is somewhat all of the above. The company behind it has made one last update on Indiegogo, announcing its bankruptcy and dissolution and, to add insult to injury, the lack of funds to refund more than 12,000 backers who helped it raise $1.1 million last year.
It's not that hard to see why those backers are more than just a bit annoyed at the development. In fact, "annoyed" would be a gross understatement. Colorful words have been used and a class action lawsuit is even building up. Even with popSLATE giving them a heads up that, yes, they've spent all the money they were given but neither a case nor a refund will see the light of day.
It's not like this was popSLATE's first rodeo. The "2' in the product's name is already an indicator. Back in 2012, it also successfully concluded an Indiegogo campaign for the first popSLATE. Not only that, it was actually able to deliver. So when it came knocking once again with the popSLATE 2, little did backers know it would end up in a nightmare.
popSLATE cites a variety of reasons why the case will never come, from current problems in the global economy to changes in Apple's own devices and software. It amusingly compares itself to Pebble, a crowdfunding superstar, who was saved from folding by Fitbit. popSLATE, however, had no savior. It says it had spent all its remaining money with redesigns to keep up with changes needed for the popSLATE 2. As such, there's nothing left, even for refunds.
The problem, however, was inconsistency and lack of transparency, at least for the backers. The popSLATE 2 is almost a year late, having supposedly ship July last year. The Indiegogo update last month didn't even hint at any problem and even made it appear that the popSLATE 2 is still on track. And then, suddenly, everything comes crashing down. Backers just aren't buying it and are calling out the company and even Indiegogo for it. Given how much funds popSLATE raised and used up, this is probably not the last we've heard of the matter.
SOURCE: Indiegogo