Popcorn Time refuses to quit, adds AirPlay support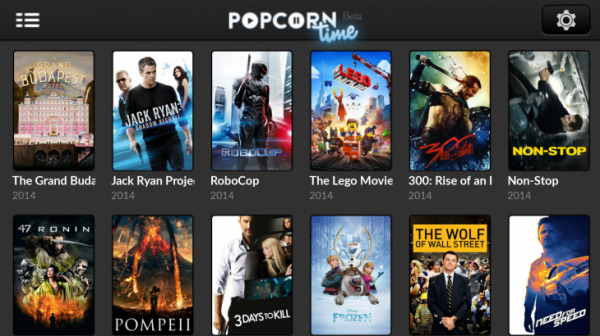 A service that is being called "Hollywood's Worst Nightmare" is back with another update and its biting back at the powers that be. It has added support for Apple's AirPlay streaming protocol so that not only will users be able to watch streaming torrents on their iOS devices, they can also redirect those to, say, an Apple TV for the ultimate viewing experience.
At first glance, Popcorn Time may look like a Netflix for the masses, but, unlike Netflix, it gets the content that it streams through torrents. While bittorrent, the file transfer protocol, itself isn't exactly illegal and definitely has legitimate uses, it has become notorious for spreading pirated content over the Internet. Popcorn Time makes that process even more convenient by letting users stream videos instead of having to download them first.
Popcorn Time launched earlier this year but promptly shutdown afterwards. However, it wasn't actually the end of the service, which started blogging about their adventures in May. About two weeks ago, they announced that they have added support for Chromecast, allowing users to throw their streaming content to a bigger screen via the streaming HDMI dongle. Now they are expanding their reach once more by invading Apple's turf.
That Popcorn Time continues to operate today is quite an interesting, if not miraculous, situation. Unlike torrent trackers, it is an easier target to hit, especially for something like Hollywood that has almost limitless resources at its disposal. Of course, services and sources such as these rarely stay down even when shot with a DMCA bullet, pretty much like a zombie that will not die.
VIA: The Next Web