Popcorn Time gains an in-browser viewing option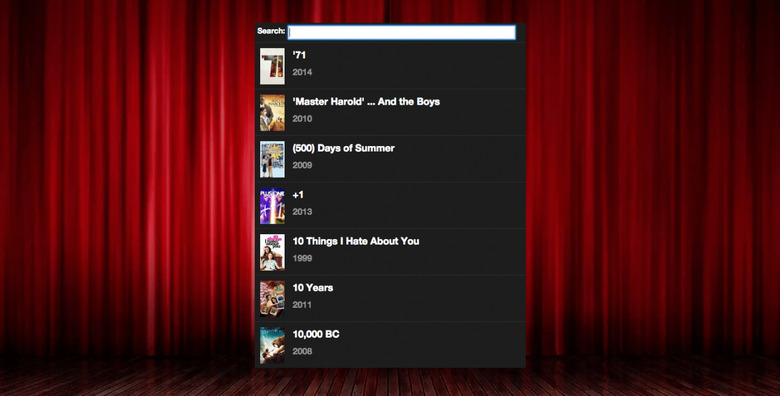 Popcorn Time, the so-called "Netflix of piracy", went from a computer application to a mobile app, and now a new website is offering it as an in-browser option — meaning users are now able to watch pirated movies inside their web browser, perhaps proving the most simple version of the app to become available. The upside to this (for the pirates out there, at least) is that there's no actual download or installation needed — one just browses, clicks a title, and it starts playing. The movie industry shudders.
There's pretty much nothing to it, which makes the latest version of Popcorn Time the most easily accessible thus far. It's a red curtain above a polished wood floor. In front of and above it is a small black box showing a handful of movies and a search field. Type something into the search field. Click on a movie. Boom, you're now a pirate.
The new version streams torrented movies from YTS in through Coinado, as indicated on the website's bottommost portion. Not all of them play, but it is what it is — and it's likely only one of what will be many renditions. Of course, it isn't very advisable that you use it.
Popcorn Time riled up the movie industry upon its first appearance, and it has gained enemies since then. Most recently it was ruled that ISPs in the United Kingdom need to block websites through which the Popcorn Time download could be accessed...something this in-browser version completely sidesteps.
SOURCE: TechCrunch