Popcorn Buzz group calling app lets you talk to 200 people at once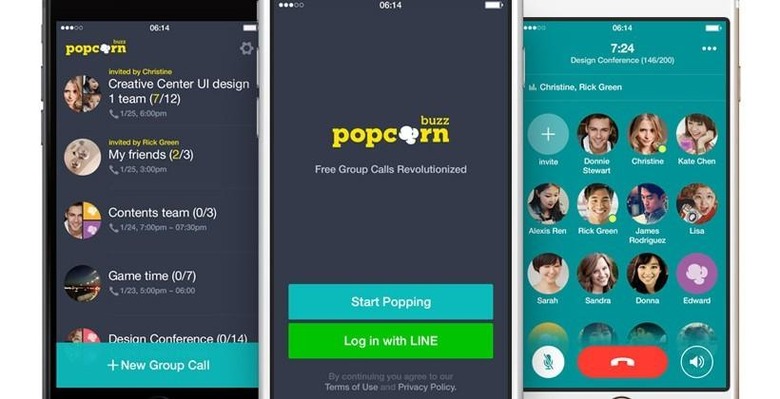 A new group calling app has turned up from Line called Popcorn Buzz. The app is available at no cost and the big feature of the app is that it supports talking to up to 200 people at the same time. I can only imagine it would be very difficult to talk to that many people at once and have an intelligible conversation.
Popcorn Buzz is a free app and the company says that you could use the app to talk to gamer friends and allow it to support your conversation needs during the game. Since the app uses VOIP, there are no long distance fees to worry about when calling friends or family who live in a different country.
Businesses could also use the free app for conference calls. Line promises that the app is very easy to set up and use. Users need to set up a new group for the call and choose a name for the app. User can then be invited to the group via email, social networks, or messenger services.
If you log into Popcorn Buzz with Line, Line friends are automatically added to Popcorn Buzz. When you are using the app for large groups, you can tell who is talking thanks to small green circles that light up under the person's picture. People you invited who aren't there will be grayed out. The app is available for Android users now and will land for iOS users soon.
SOURCE: Line