PopCap's Bejeweled 3 Now Available For $19.95 [Video]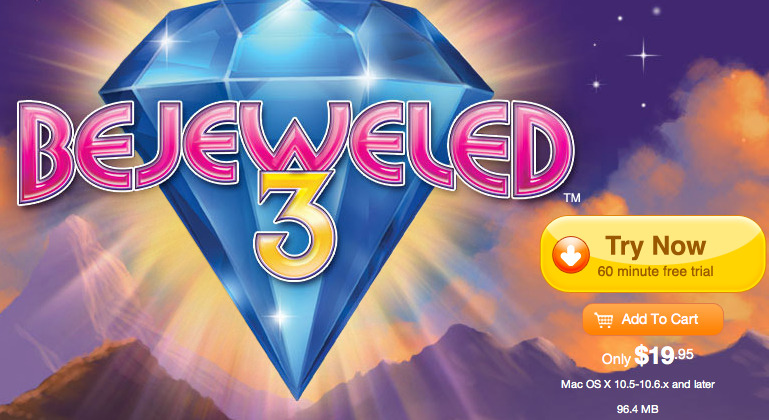 For fans of casual games, there's not many that are as adored as PopCap's Bejeweled series. With Bejeweled 2 still one of the most played games out there. But, it was time for a sequel. One that could actually live up to the full title's name. One that, after 10 years, was a necessity more than anything else. And it's finally here. The developer of the much-loved puzzle game have finally unveiled their latest endeavor: Bejeweled 3. And there's plenty to love in this new installment.
For those who have been waiting, the new game has plenty of extras thrown in to make the price tag, as well as the wait, well worth it. For example, two new main game types have been included: Zen and Lightning. But the game also features new game modes, like Diamond Mine, Butterflies, Poker, and Ice Storm.
As a full-featured title, the price tag may or may not seem appropriate to some. However, for $19.95, it looks like players will be able to have hours of fun, just as they did with the previous iterations of the game. Considering it also includes new, flashier graphics and better sounds, we can't imagine how someone who loved Bejeweled 2 wouldn't get sucked into this world again. And, if you don't want to download the game for your Windows-based PC or Mac through the source link below, you can head to retailers like Walmart and Target to pick up a physical copy of the game.
Check out the trailer below.
[via PopCap]