Polar's new V800 sports watch, hands-on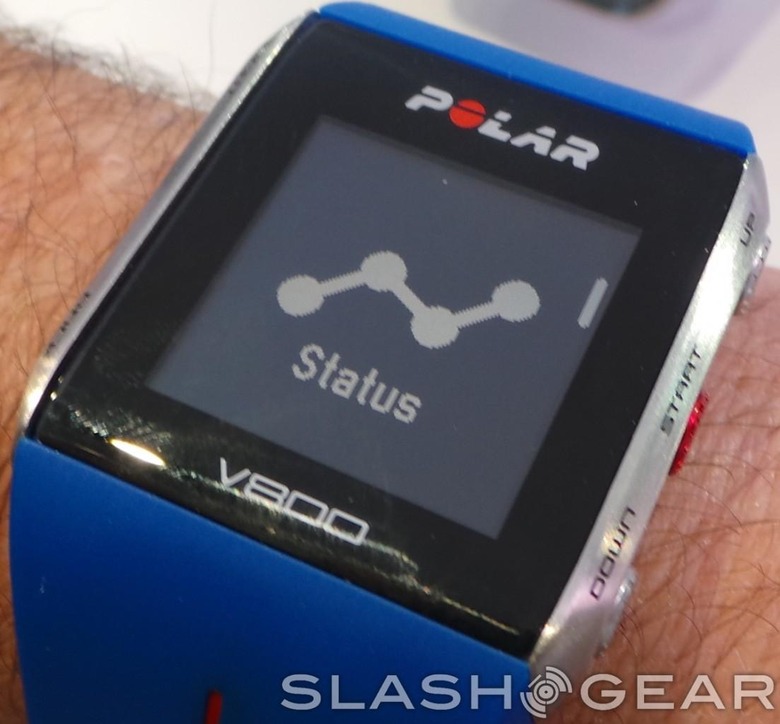 Wearable technology is on display front and center here at CES 2014, with many offerings showing up at every turn. One of those is Polar's V800, a new offering from the company who is no stranger to wearables. We got a chance to learn a bit more about the Polar, and went hands-on with the latest sports watch.
The V800 isn't the biggest 'sports watch' we've seen, but it does check in much bigger than some other offerings. It has a black and white display that was easy to read, and good enough for what the V800 does. While we clamor for color screens, the black and white one on Polar's new device is adequate. The V800 is designed with the active person in mind, and tracks your activity 24/7.
By tracking your activity, Polar is also keen to tell you when you need rest. Utilizing GPS technology, it keeps track of things like your speed, distance travelled, and route. It has profiles for different sports, so you can better analyze what works best for you. If you're a swimmer, no fear. The Polar is waterproof up to 30m, allowing you to take a swim and will still monitor your heart rate.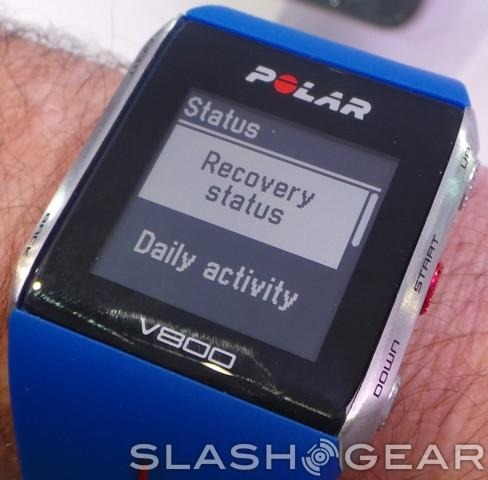 The V800 was comfortable, and we actually enjoy the bright blue. It comes in multiple colors, so if you don't agree on the blue, go ahead and get another. We also like their use of a web service for analyzing your activity or lack thereof. There is also an app for the mobile-minded, and you can — of course — utilize both. The Polar V800 ships in April, and will cost $449.95 for the base model, or $499.95 for one with a heart rate monitor.