Polaroid Zip pocket printer spits out prints from your smartphone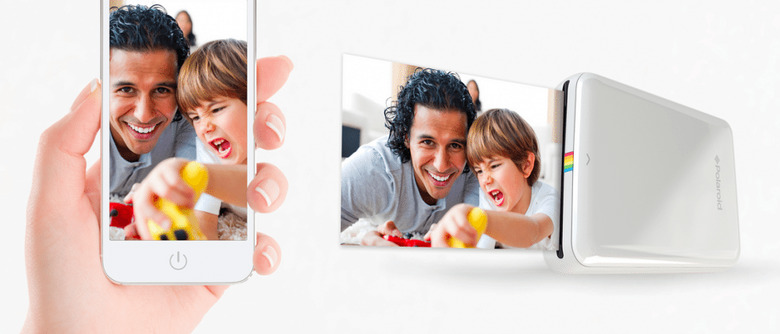 Polaroid launched a new tiny portable printer earlier this week without much fanfare, and it is targeted at the mobile photographers among us — those who can't remember the last time they picked up a dedicated digital camera because they've been too busy cataloging their life with a series of stylish smartphone-snapped pics. It is called the Zip printer, and it is small enough to fit in your pocket, printing out physical photographs for those times you take a shot that is extra special.
Says Polaroid, you can share a digital image easily but "there's something special about sharing a physical photo." That's the aim of the Zip photo printer, which is tiny at 2.91 x 4.72-inches with a weight of 186 grams and a thickness under 1-inch. This makes it one of the smaller printers available on the market. Likewise, usage is hawked as simple due to the inclusion of only a single power button.
The printer connects with a tablet or smartphone via Bluetooth 4.0 or NFC, whichever is available. Both Android and iOS apps are available. The apps include editing functionality for editing images before printing them, including adding filters and effects, tweaking the contrast and brightness, making collages out of multiple images, drawing on photos, and even a template for creating a business card.
The printer itself, meanwhile, leverages Zero Ink Printing tech from ZINK Imaging to eschew the traditional usage of ink in favor of the maker's ZINK Paper. This photo paper is made with dye crystals in different colors and polymer coating, and when heat is applied by the printer, different colors are produced to create the resulting image. In this case, the printer can produce 2-inch x 3-inch photos.
The Zip printer is now up for pre-order in the US for $129.99 USD. It'll start shipping out on May 1.