Polaroid Snap instant digital camera unveiled at IFA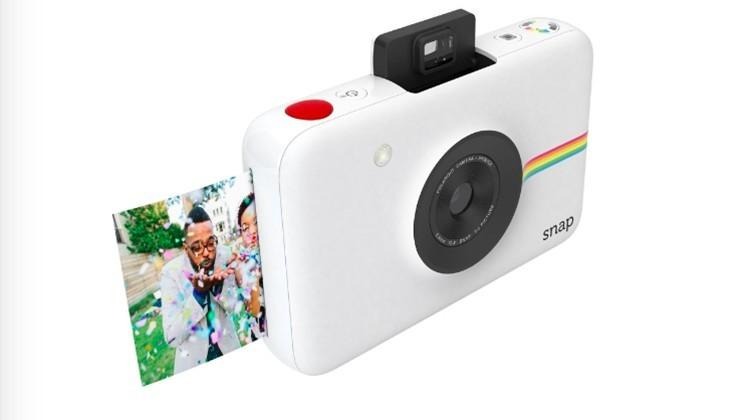 Polaroid has introduced a new digital camera offering at IFA 2015 in Berlin. The camera, unlike the maker's Cube, has a more traditional compact camera shape, though with the same smooth minimalist design marking Polaroid's modern lineups. This digital camera uses Zero Ink printing to print small photos instantly, and also saves the images as a digital file for sharing online and digital storing. The camera won't be arriving until Q4 2015; it'll be priced at a budget-friendly $99 USD.
The Polaroid Snap camera features a 10 megapixel sensor, and is able to print 2-inch x 3-inch full-color photos using ZINK Zero Ink tech. The camera stores images on a micro SD card, of which up to 32GB capacities are supported. Images can be captured as ordinary color photos, as black and white, and with a vintage Polaroid look.
Other features include a so-called "Photo Booth" mode, which snaps half a dozen images in ten seconds; likewise, the photos can be printed sporting the traditional Polaroid Classic Border Logo, says the maker.
The printed images, as those familiar with the technology know, aren't printed using ink, but rather with dye crystals that are activated with heat. This results in photos that last a long while, but that aren't prone to smudging, among other things. Finally, the paper used to print the photographs feature an adhesive backing, allowing them to be placed on objects like a sticker.
The camera will launch in red, blue, white, and black colors later this year.