Polaroid Snap hands-on: a digital camera with instant prints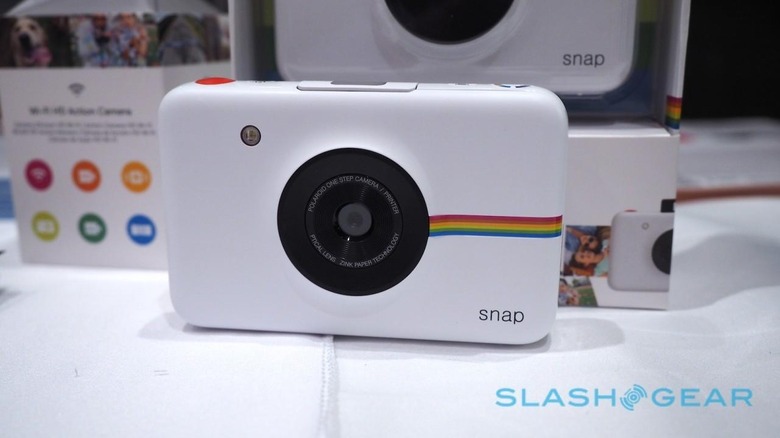 Among the tablets, phones, laptops and more filling IFA are some cameras, and among those cameras is Polaroid's newest instant shooter: the Polaroid Snap. This is a minimalist and arguably basic digital camera, but with a big twist over low-budget photography hardware. Using ZINK Zero Ink technology, the printer spits out small instant prints without using ink.
The Polaroid Snap features the same smooth and simple design flavor we've seen with its Cube cameras. This one is a bit larger, though, and so has the same foundational design as most compact digital cameras. The lens is centered on the front, the printer slot is on the side, and there's a popup viewfinder for centering your shots.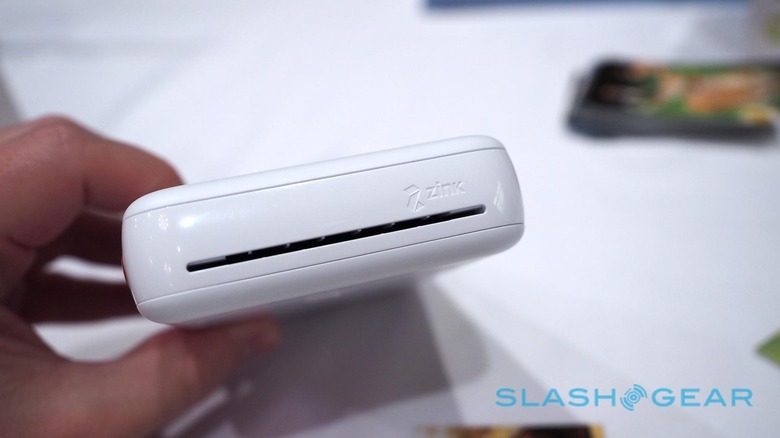 There are a few other assorted ports, too, like the microSD card slot (up to 32GB cards are supported), and the micro USB port. The camera we got our hands on is white, but Polaroid will be launching Snap in red, black, and blue colors, as well. True to its film-like nature, Polaroid Snap does not feature any sort of LCD for seeing your images.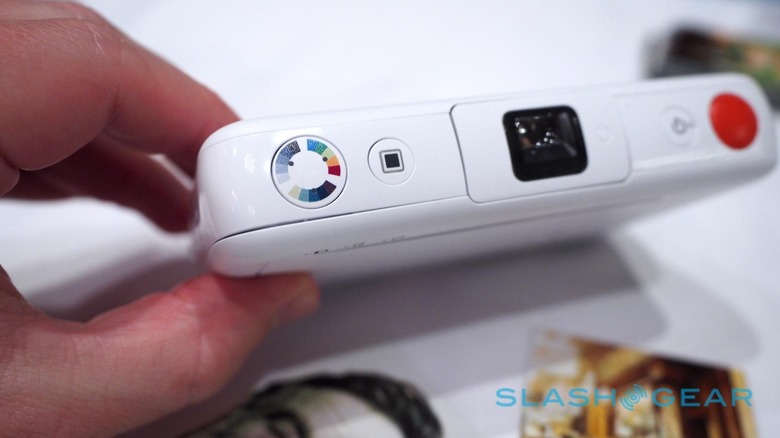 The camera prints 2-inch x 3-inch photos; the paper for this is stored within a flap where LCD components would otherwise be located. The paper features dye crystals under a protective coating that are activated with heat, and one of the benefits from this is smudge-free printing. The images don't have to be printed, however. Digital files are stored on a microSD card and can be transferred to a computer.
The camera likewise includes a couple different modes — it can snap half a dozen pictures back to back, and can take images in Black and White and Polaroid Vintage styles in addition to regular full color.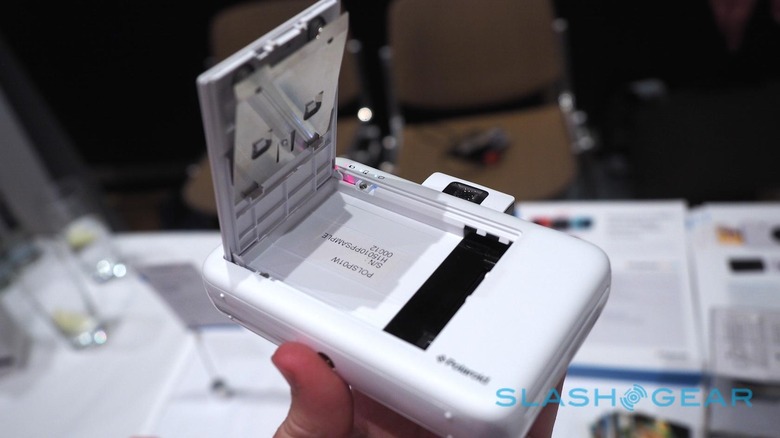 Polaroid will be releasing its new Snap instant digital camera toward the end of this year, and it is aiming at the budget market with a modest $99 USD price tag. The camera will be launching in the United States, United Kingdom (90 GBP), and Australia, though pricing for the latter market was not detailed.