Polaroid releasing dashcams, mobile printer this Spring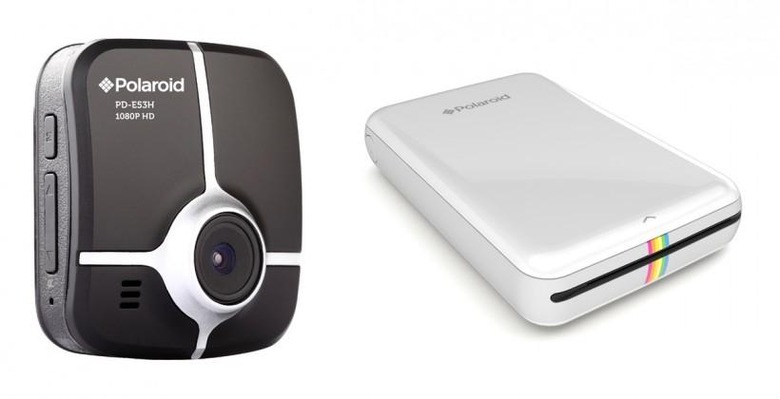 This morning, Polaroid is rolling out a new line of dashcams, and announcing a new go-anywhere printer utilizing their ZINK technology for printing right from your Android or iOS device. Polaroid's dashcams promise recording in full 1080p, with sensors that record automatically if a collision is detected. Polaroid President and CEO, Scott W. Hardy said "With the average American spending more than 30 hours a year in traffic and about 5.4 million vehicle accidents annually, we saw the need to provide consumers with a dashcam that is designed to ensure their safety while in their vehicles."
Polaroid's dashcam lineup may also save you some headache after the accident, too. Using GPS, your dashcam records your speed and location. Nevermind no-fault insurance claims — if you're right, the dashcam will prove as much.
The dashcams can also be had with lane detection and speed notiifcations should you stray from your lane or go a bit too fast.
The Polaroid Zip mobile printer pairs to your Android or iOS smartphone via an app, and takes any photo you might have and prints it anywhere. The small printer uses ZINK, which uses no ink but relies on specialty paper (think original Polaroids, just much better).
The 2x3 photos pop out in under a minute, so your on-the-fly collaging aspirations can be realized in no time.
The dashcam lineup will run $59.99-$199.99, and drop in Spring 2015. Polaroid's Zip printer will show up around the same time, and cost $129.99.
Additionally, Polaroid's Socialmatic camera is now shipping after going up for preorder not long ago.