Polaroid iZone camera: a companion for Android and iOS handsets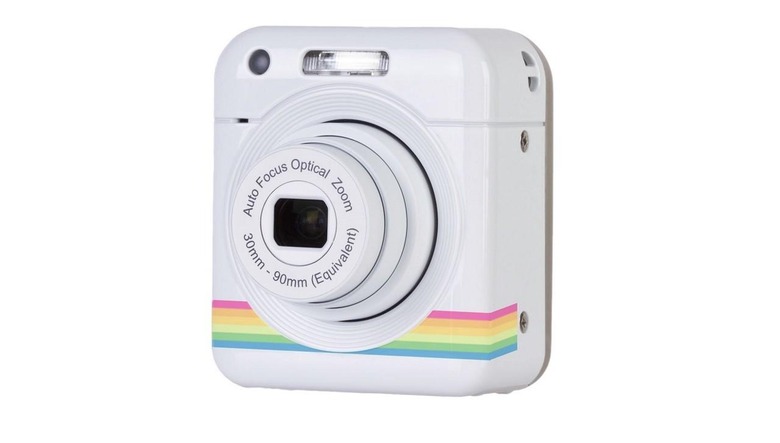 Among Polaroid's CES 2015 wares is the iZone camera, a square-shaped compact point-and-shoot camera with optical zoom and the ability to work with your Android or iOS mobile device. The maker refers to iZone as a companion device for your smartphone or tablet, the latter of which works as a remote view finder and a storage base for taking/saving images with the Polaroid camera. The idea behind such a device is that the companion camera will (likely) be of a somewhat higher quality than your smartphone, but without the same sharing features and power as your handset.
The Polaroid iZone camera features an 18-megapixel image sensor alongside 8x optical zoom and a measly 32MB of internal storage (since the phone or tablet is where you should be storing images). The camera connects to the mobile device over WiFi.
Once connected, the smartphone or tablet serves as the iZone's display, and images are saved instantly to the mobile device rather than the camera. To ensure it is small enough to carry around with a phone, Polaroid made the iZone camera as a 2x2-inch square.
There's a slot for using a lanyard with the camera, as well as the ability to use the camera without a smartphone or tablet if necessary. The camera will begin shipping this spring if everything goes as planned, with the price being set at $179.99 USD.
SOURCE: Polaroid