Polar M430 Is A GPS Fitness Wearable For Runners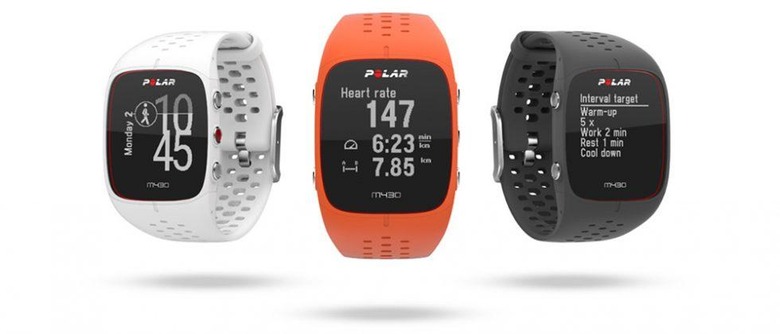 Polar has launched a new fitness wearable designed specifically for runners, the Polar M430 GPS running watch. This wearable offers a bunch of features, not the least of which is built-in GPS. As with similar products, the Polar M430 keeps track of the runner's various metrics, such as their heart rate, running information, and even sleep data, assuming the watch is worn during the night. The wearable is available now to pre-order.
The Polar M430 is a lightweight and waterproof smartwatch with a breathable wristband, according to the company. This wearable not only keeps track of fitness information, but also uses it to offer guidance when used in conjunction with Polar Flow. The combination of the two — Flow and data — can serve as something like a running coach, giving the wearer feedback personalized based on their own data.
A training plan is given to runners who use the two products, and that training plan is adapted over time to meet the user's needs at any given moment. Athletes can also get live guidance while training if they'd like. Training plans can be uploaded directly to the watch, and can have goals set as part of the training plans. The Polar Flow app, meanwhile, also offers training videos every week.
The so-called Smart Coaching feature offers things like a Fitness Test for judging one's current fitness level, Running Index for seeing how efficient a runner is, and Training Benefit, which offers up feedback on how a workout is benefited by any particular training session. All of these features are joined by a lengthy near-30hr battery life, assuming the user takes advantage of the appropriate GPS power mode.
Those interested can pre-order the Polar M430 for $229 USD or 229 Euro.
SOURCE: Polar