Polar M200: a GPS-enabled watch built for running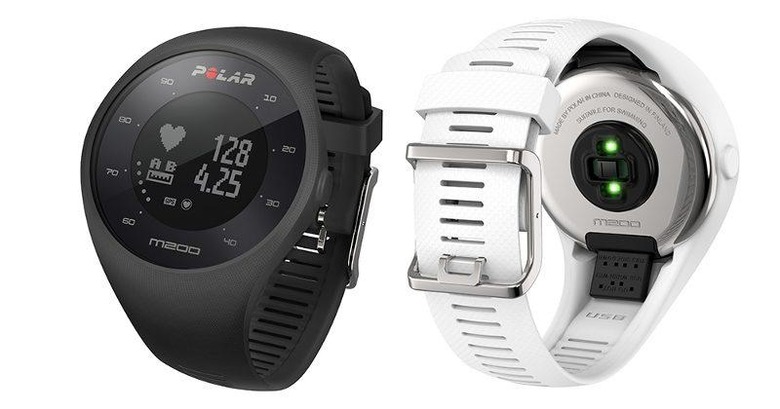 There's a wide variety of wearables, including fitness trackers and smartwatches, available in the market, but most of them crowd on two opposite ends of the spectrum. On the one hand, you have more tech-oriented smartwatches geared towards active but not athletic users. On the opposite end, you get wearables designed for more rigorous activities and exercise. There are very few, if not none, that help users transition from one end to another. The Polar M200 GPS running watch aims to fill that gap by offering users a coach to get them started running.
As far as tech goes, the Polar M200 also sits in between those two extremes. It looks like a smartwatch because of a non-touch display in the middle, but it isn't exactly smart enough to be one. It does show health stats and vibrates to notify you of important messages and calls, but that's it. No apps, no fuss.
To that extent, the wearable is practically a health tracker with a watch face and display. You have the basics like GPS, for tracking pace and distance, and Polar's optical heart rate measuring tech. All in all, the M200 tracks steps, calories burned, sleep time and quality, and heart rate, all with a 6-day battery life.
What's special about the Polar M200 is the new Running Program included in Polar's Smart Coaching feature. It creates a personalized program tailored to the user's current fitness level and adapts as the user's capacity grows. It's like having a personal running coach with you from beginner to advanced, all through your life. Or at least the watch's life.
The Polar M200 GPS Running Watch is available now for $149, in colors of Charcoal Black and Bright Red. The bands, however, are changeable but sold separately, coming in White, Fresh Blue, and Mellow Yellow, in addition to the plain Black and Red.

SOURCE: Polar