Polar H9 promises an accurate heart rate sensor for beginners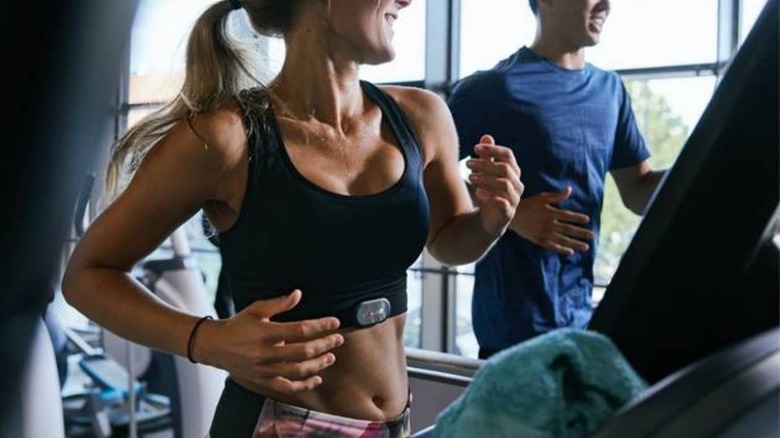 Wearables have lately shifted their focus from having the latest smart features and apps to boasting about fitness tracking and health-related sensors. Almost all smartwatches these days boast of some form of heart rate monitor or another, some even touting ECG sensors in their tiny bodies. Despite the ubiquity of such wearables, Polar believes it has something special to offer, especially with the new Polar H9, its most affordable dedicated heart rate monitor yet.
There is a reason why manufacturers of fitness trackers and smartwatches always have disclaimers about the use of their sensors. Despite their advanced features, they still can't replace professional equipment interpreted by trained personnel. But since the latter isn't always available at hand, the closest one could get is having the most accurate sensor available.
That's the spiel that Polar is making for its products, which are admittedly the worst hit by the rise of fitness trackers and smartwatches. The company has specialized in dedicated wireless heart rate monitors long before fitness trackers became a thing and it has been boasting about their accuracy and use by professionals, from athletes to sports scientists.
The Polar H9 takes all of that and condenses them into a heart rate sensor that is designed for entry-level users, which means it comes in an affordable price tag. It still comes in a chest strap, which might seem awkward for those moving up from wrist-based fitness trackers and smartwatches. It doesn't seem to have a removable battery unlike the pro Polar H10 but is promised to last a year with one hour of use per day.*
*UPDATE: This new Polar H9 DOES INDEED have a removable battery. That's good news!
The Polar H9 will also have the staples of the company's wireless heart rate monitors, such Bluetooth, ANT+, and 5kHz connectivity as well as compatibility with GPS watches and popular mobile apps like Nike Run Club and MapMyFitness. Polar does have its own Polar Beat and Polar Flow apps for monitoring and in-depth analysis and both are also available for the new monitor. The Polar H9 retails for $59.95 and will be available in a variety of sizes, all of them in black.